The Moretto Artichoke of Brisighella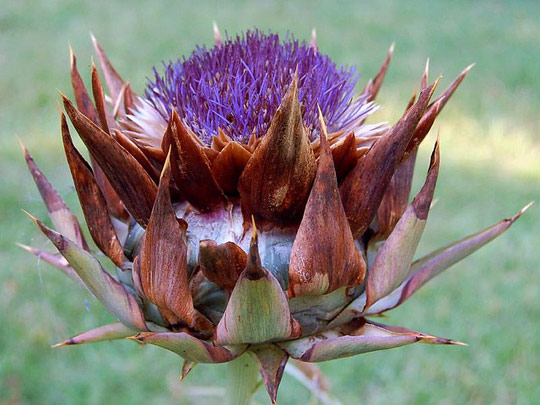 The area of Brisighella, in the province of Ravenna (Emilia-Romagna), boasts a variety of typical, local food products, one of which is the tiny Carciofo Moretto (Moretto artichoke). Nearly unknown outside their home territory until about 10 years ago, these rustic, savory buds are slowly gaining national fame.
The Moretto artichoke is a unique, rustic variety of artichoke, whose natural, typical flavors and aromas have remained unaltered for centuries, free from genetic manipulation or human intervention. The Moretto artichoke can only be found in the town of Brisighella where they grow in the local badlands (calanchi), in hard clay soil. It is in this type of soil, enjoying a sunny exposure, that the Moretto artichoke gets its typical, unequaled organoleptic properties.
Like other Italian artichoke types, the Moretto can be eaten raw, slightly boiled or seasoned with salt and olive oil. It pairs particularly well with the delicious extra-virgin olive oil of Brisighella, another typical product of the area.
The town celebrates this local product during the Sagra del Carciofo Moretto, from May 12 to 19, with tastings, food stalls and shows.
Photo credit: Carlo Forghieri