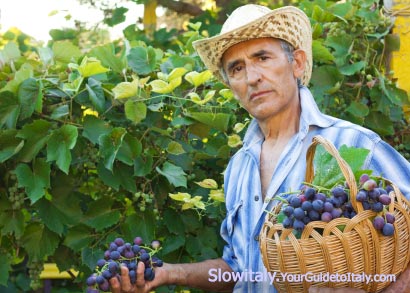 The new Slow Wine guide has elected 1,904 wineries that offer quality wine at a good quality-price ratio, respecting environmental and sustainability criteria dear to the Slow Wine movement. Wines and wineries are subdivided into three categories.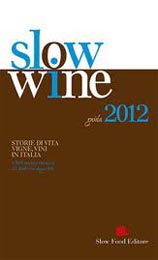 The guide's three categories for wines include:
1) Vino Slow ('slow wine', written in brown): wines with a high organoleptic quality which combine charactertistics of the land they originate from with a true identity and historical value.
2) Grande Vino ('great wine', written in yellow): wines with a high organoleptic quality.
3) Particularly interesting is the list of 219 'daily wines' (Vini Quotidiani) sold at less than 10€, listed in blue.
Likewise, wineries have been subdivided into the following three categories:
1) Chiocciola (snail): the Slow Food symbol is assigned to wineries which have interpreted organoleptic, environmental, identity and land values in a specific way that is in line with the philosophy of the association.
2) Bottiglia (bottle): assigned to wineries which produce an excellent quality on average across all bottles produced.
3) Moneta (coin): given to wineries that present a range of labels with an excellent price-to-quality ratio.
See: www.slowine.it