New Florence Opera House revives the theater as envisioned by the ancient Greeks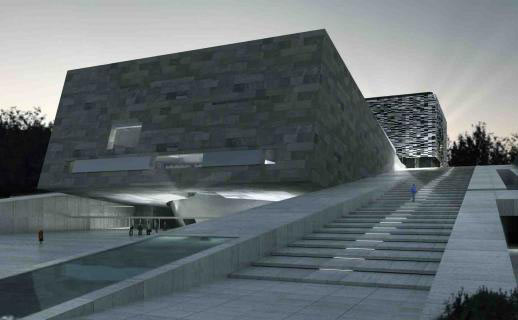 Today the New Florence Opera Theater will open its doors for an extraordinary public concert by Zubin Mehta. With its rectangular geometric structure and latest technologies the new opera house is one of the most modern opera houses in the world, uniting modernity and antiquity, vision and tradition, in the city that gave birth to the first opera in the 1600s.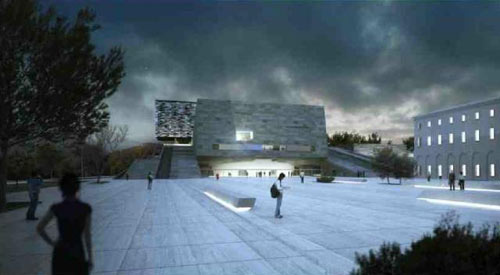 The New Opera House was conceived to take on all those functions of the theater as it was envisioned by the ancient Greeks, making it a cultural center, where music, arts, education and entertainment converge. For this reason the venue will be open and accessible to the public during daytime hours as well.  The bookshop and café will be always open and families can go for a walk, wander among the fountains, or meet with friends on the grounds. The piazza is the largest in Florence and one of the largest in Italy, giving an immediate identity to the space as a "factory" for performance and music. The theatre will be open to classical music but also to pop, theatrical productions, film, meetings and conferences, making it a central place in the life of city and its inhabitants.
Located on viale Fratelli Rosselli, between Porta al Prato and the Cascine, the massive new opera house was designed by Paolo Desideri of Abdr Architetti Associati. The project was undertaken by the Presidenza del Consiglio dei Ministri with funds made available for the celebration of the 150th anniversary of the unification of Italy and with contributions from the Regione Toscana and the city of Florence.
Once complete, the building will house three concert halls, allowing to entertain audiences of up to 4,800 in three separate, simultaneous performances. The acoustics, which have been superintended by the German team Müller-BBM, will be of an extraordinary quality. The final touches to the building are scheduled to begin after January 1, 2012, while the official opening is planned for November 24, 2012.
Tonight's concert will be the first in a series of great concerts for a 10 days of celebrations that will see some of the world's most celebrated conductors and soloists together with the artists of the Maggio: Zubin Mehta, Stefano Bollani, Claudio Abbado, András Schiff, Fabio Luisi, Rudolf Buchbinder, Leonidas Kavakos, Patrizia Ciofi, Fabio Sartori…
The inaugural events will conclude on New Year's Eve with a sparkling festival starting with a concert of Italian operatic repertory with Mehta conducting. This will be the beginning of a new tradition that will come a few hours before the musical salutes to the new year organized by the Teatro La Fenice in Venice and the Musikverein in Vienna.
The opening night of the New Florence Opera House will be broadcasted live today on RAI5 at 20:15.
Info: www.maggiofiorentino.com
See also:
Five major Italian opera houses
Top 10 major opera and music festivals in Italy