Top 5 favorite restaurants in South-Eastern Sicily
Sicily boasts one of the most savory cuisines of Italy, from their antipasti to the delicious pastries and desserts. Sicilian cuisine is as varied as the multifaceted environment. It would be a pity to stick to the typical tourist restaurants, when so many wonderful restaurants abound. Here is our pick of the 5 best restaurants in South-Eastern Sicily.

1. Cortile Arabo (Marzamemi)
Cortile Arabo s/n
Marzamemi (SR)
Tel: 0931 841678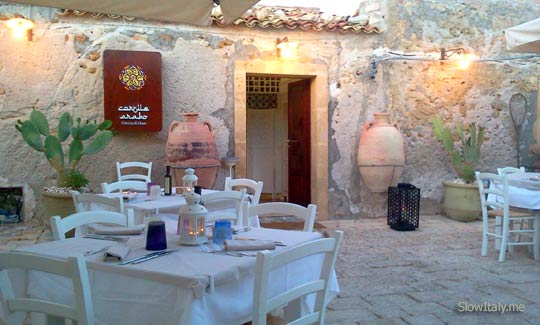 This lovely restaurant is located in the old fishermen harbor of Marzamemi, at about half an hour by car from Ispica. We strongly recommend to go there for dinner, as the atmosphere is simply magical at night!
The menu is based on fish, which is extremely fresh, (the seaside is within 10 meters of the tables…) and cooked in Sicilian style with an "Arabic" touch. We had a wonderful taboulé among the antipasti, which alone is worth the trip.
The appetizers with raw fish are exquisite, and we also totally liked the Ricciola prepared with Pachino tomatoes and local onions. Having a dessert is a must here, you couldn't really skip any of the wonderful desserts they have on the menu! After dinner you can have a digestivo strolling through the little streets and piazza lined with stalls selling various craft items. Price range is @40 Euro/person excluding wine for a 2-course fish meal plus dessert.

2. Il Locandiere (Caltagirone)
Via Luigi Sturzo 55, 57, 29
Caltagirone
Tel: 0933 58292
We stumbled by chance on this small restaurant located off the main street, nearby the famous Caltagirone steps. The owner offers local produce and fresh fish of the day, so we strongly suggest to listen to what he has to offer and follow his advice. Fish dishes are deliciously combined with local vegetables (aubergines, zucchini, capers,.) and even fruit (oranges, almonds..). You can really feel that every single dish is prepared with passion and excellence. We highly recommend the cold and hot fish antipasti, which include one of the best mussles soup (pepata di cozze) we ever had. As dessert we had the cannollo al cucchiaio, which was divine. The restaurant is run by the owners themselves, two brothers and a friend, who really go out of their way to make your experience a special one. Service is relaxed and friendly. As we said, don't hesitate to follow the recommendations made by the owner.
Price range is @30 Euro/person (excluding wine) for a 2-courses fish meal plus dessert.

3. L'Incontro (Taormina)
Via Luigi Pirandello, 20
98039 Taormina (ME)
Tel: 0942 628084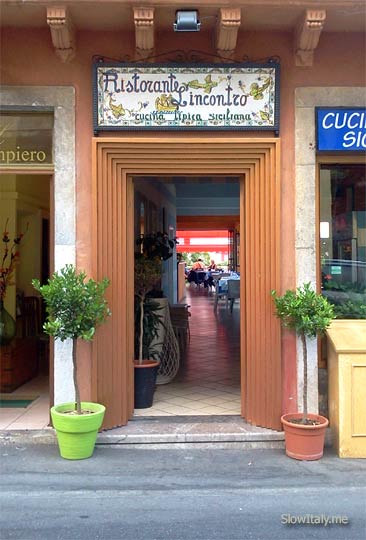 This casual and unpretentious little restaurant is located just outside Porta Messina in Toarmina on the way to the cable car (funivia) which goes down to Isola Bella. From the outside this restaurant looks like so many other ones in Taormina. However, once you order the first dishes, you will see that this is not the typical tourist restaurant. At lunch time you can order all kinds of typical Sicilian dishes: not to be missed is the Caponata (a delight!, the best we had in Sicily) and the Pasta con le Sarde, among many other delectable dishes.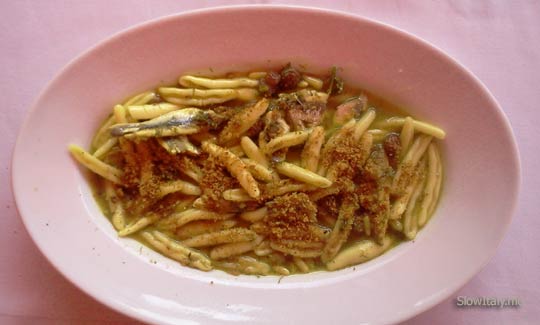 We also recommend the Pasta Pantesca if you like strong, tasty flavors. We went there twice for lunch, never for dinner, but the terrace must be wonderful at dinner time, too. From what we understood the menu is slightly different in the evening and the restaurant is more crowed at night, so we highly suggest to book in advance if you go there for dinner. Do not leave the restaurant without having tried the fabulous Cannoli Siciliani or the Cassata among the best we had. Service is very friendly and relaxed.
Price range is @30 Euro/person for lunch (excluding wine) for a 2-courses meal plus dessert.

4. Osteria dei Sapori Perduti (Modica)
Corso Umberto I 228/230
Modica (RG)
Tel: 0932 944247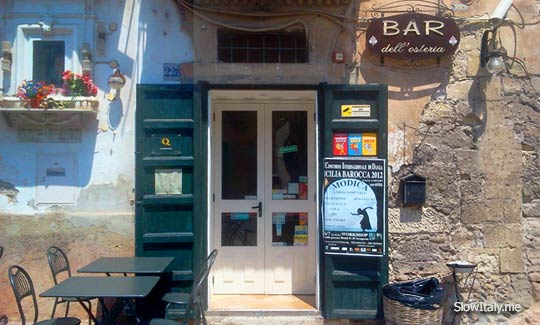 Located in the center of "Baroque Sicily", not far from one of the most beautiful churches of Modica (and of the whole area), San Pietro, this restaurant offers a menu based on the local, old countryside recipes. Here you can taste really authentic pasta and soup, as well as old, traditional meat-based dishes from the region. The menu in Sicilian (with translation) looks like a history course in Sicilian cuisine! The photos of the dishes are there to help you choose.
Price range is @25 Euro/person excluding wine for a 2-courses meal plus dessert.
Leaving the restaurant you will find a lot of chocolate shops that sell the famous Modica chocolate based on the original Aztec recipe imported by the Spaniards. In most of these shops you can also taste various chocolate products and local sweets. Don't miss the old Dolceria Bonajuto, across the same street. Founded in 1880, this confectioner's offers a whole range of delicacies flavored with the typical Modica chocolate and almond sweets.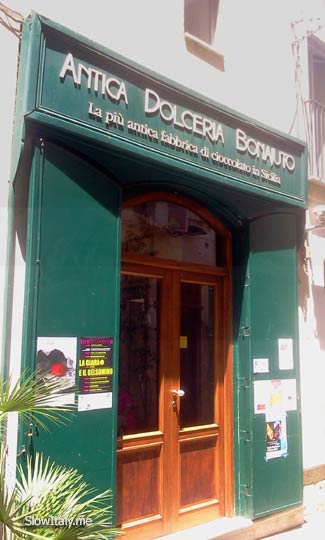 5. Don Camillo (Ortigia, Siracusa)
Via Maestranza, 96
Siracusa
093167133
Located in the main street of Ortigia (Siracusa), this restaurant offers a creative combination of Sicilian dishes blended with a new, innovative culinary touch, but without losing the essence of the original and traditional flavors.
Here, we enjoyed the best pasta with sea urchins. We had this dish in different restaurants and this was definitely the best! The flavor was simply unforgettable! Service is a bit uptight, not just formal in the right way, but a bit snotty and slow, if you ask us. However, the food is really superlative, so I would  close an eye on the service and really give it a try if you want to go for something excellent and refined.
Price range is @40 Euro/person excluding wine for a 2-courses fish meal plus dessert. Menu di degustazione at 50 Euro.
Secret and unusual Sicily: 10 sights and towns off the beaten path
Camilleri's Sicily from Siracusa to Agrigento: in the footsteps of inspector Montalbano