American impressionists in Florence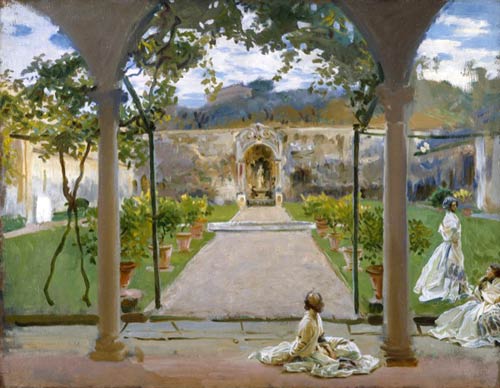 Coinciding with the 500th anniversary of Amerigo Vespucci's death, an exhibition at Palazzo Strozzi in Florence recounts the city's strong ties to the New World. The exhibition, which runs until July 15, 2012, features the works by American painters who embraced the impressionist movement while in Italy, focusing on their relationship with the città bella in the second half of the 19C and the beginning of the 20C.
At that time, Florence was the place-to-be for artists and intellectuals arriving from the States and England. Among them, the American Impressionist group known as The Ten, an influential group of American artists of the early 20th century, which included William Merrit Chase and Frederick Childe Hassam, among others.
The Palazzo will also hosts the works by artists who, while not pertaining to the Impressionist movement per se, played a crucial role in forming the new generations of American painters, such as William Morris Hunt, John La Farge and Thomas Eakins. These will be followed by the great forerunners, artists such as John Singer Sargent, Mary Cassatt and James Abbott McNeill Whistler.
The exchange between the American colonies in Italy and the Italian artists and thinkers of that time was mutual.  While the American artists picked up the most up-to-date Italian styles of painting from their Italian counterparts, they introduced them to a more sophisticated and cosmopolitan lifestyle.
A number of themed itineraries and artistic, historical and literary tours have been organized to tie in with the exhibition, allowing visitors to explore the places where the American artists lived, worked and met up in Florence and the surrounding countryside.
Americani a Firenze. Sargent e gli impressionisti del nuovo mondo.
Palazzo Strozzi, until July 15, 2012.
Opening hours: daily from 9:00-20:00, Thursdays until 23:00.
Info: +39-055-264.51.55
www.palazzostrozzi.org