Following Folon in Florence's Rose Garden
(updated February 28, 2015 and June 18, 2018)
The Rose Garden of Florence, located just off Piazzale Michelangelo, is probably one of the city's best kept secrets. This gracious and intimate garden, with its winding paths, typical of 19th century romantic gardens, and its rose bushes and benches, offers and oasis of peacefulness and beauty on the other side of the Arno, away from the city hectic.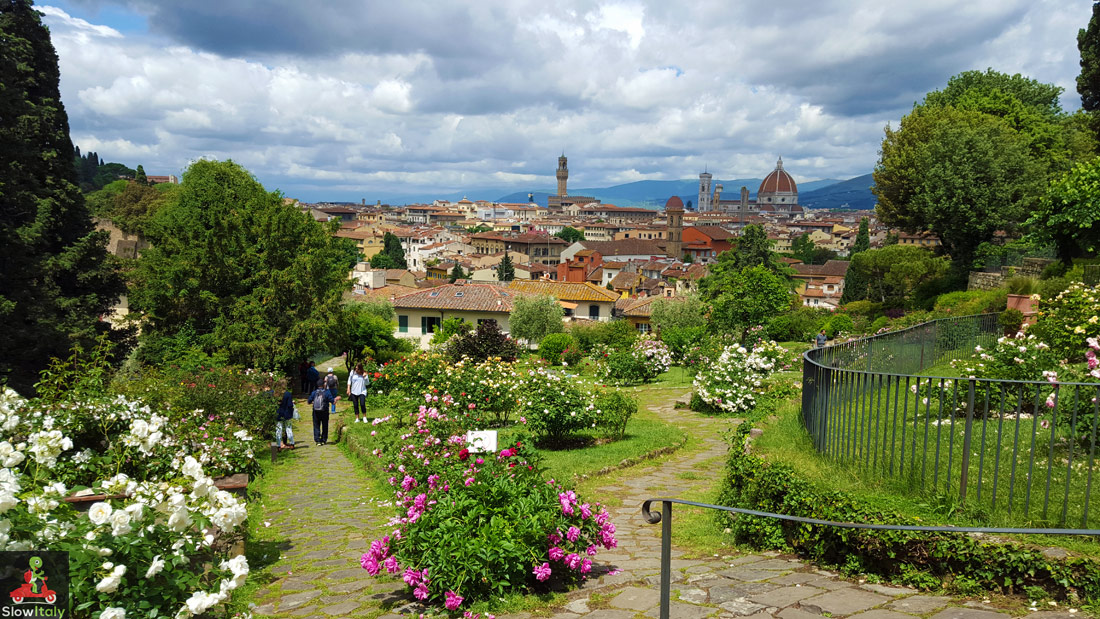 The terraced garden was designed in 1865 by Giuseppe Poggi, the same architect who also designed the Piazzale.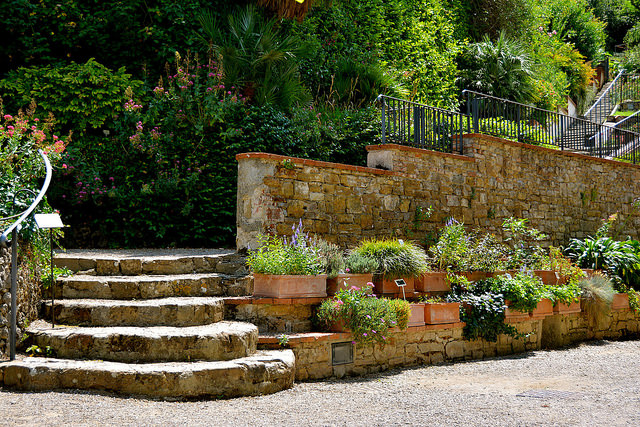 A permanent exhibition dedicated to the world-famous Belgian artist Jean Michel Folon is on display in the rose garden.
Eleven statues (nine bronze sculptures and two plaster models) by the visionary artist adorn the walks of the garden, in perfect symbiosis with the surrounding environment.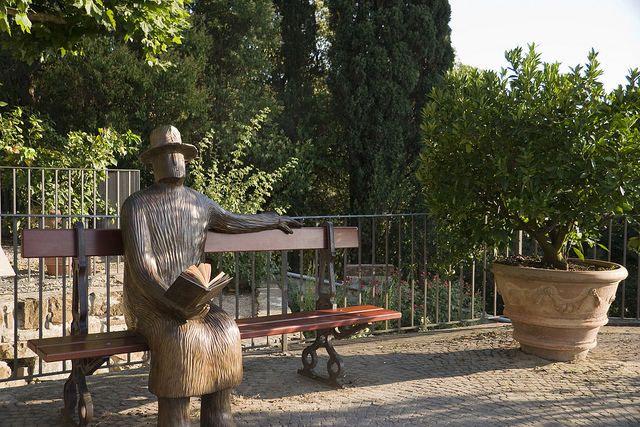 Je me souviens, a work of 2003, features a male figure sitting on a bench ready to converse with whomever happens to come and sit next to him. A blue statue, Chat, represents a cat peacefully resting on the lawn surrounded by rose bushes.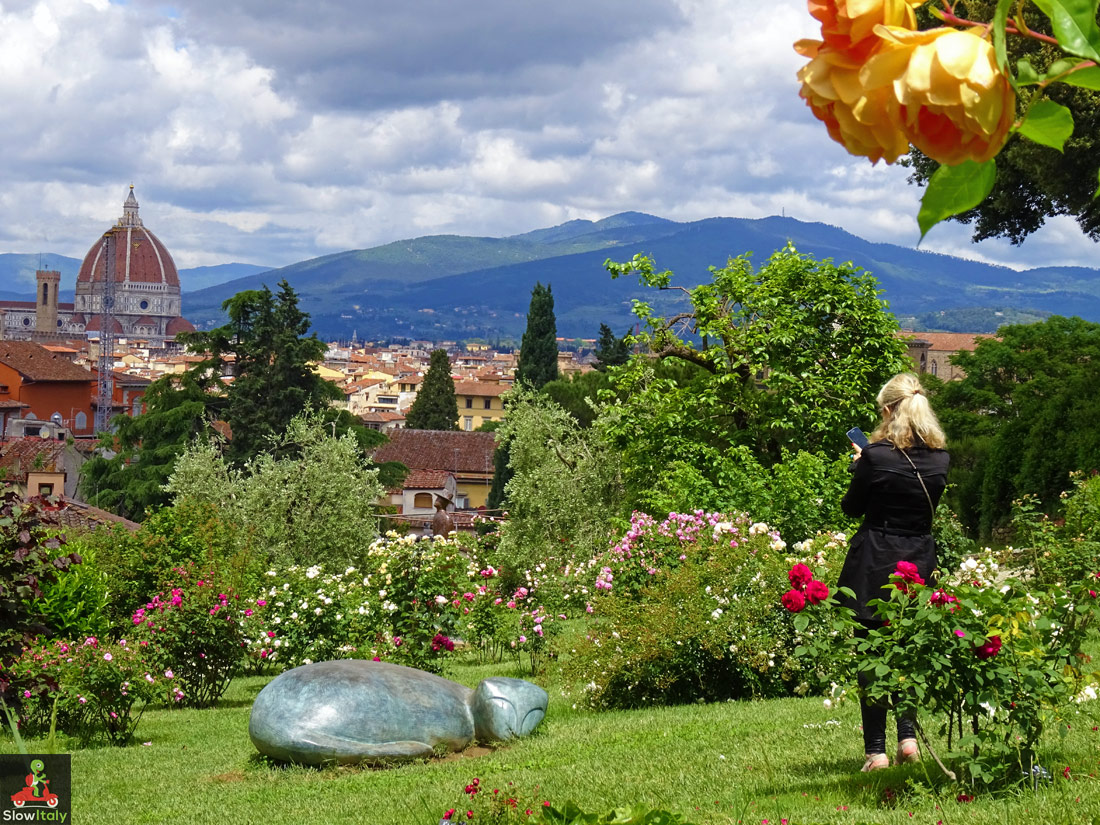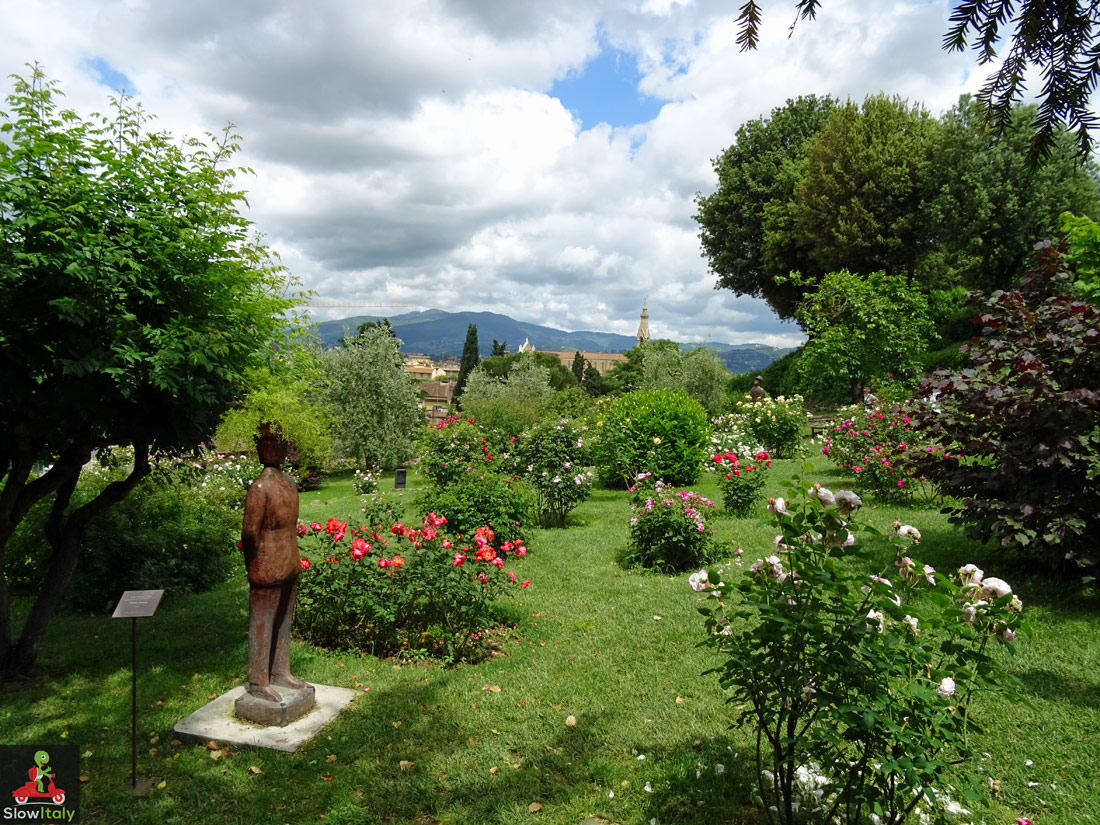 The exhibition celebrates the dialogue between man and nature, between art and imagination. Folon used to say that "Toutes mes sculptures regardent le ciel, c'est une façon de mettre le ciel dans la sculpture" (all my sculptures look up at the sky, it is a way to put the sky into the sculpture).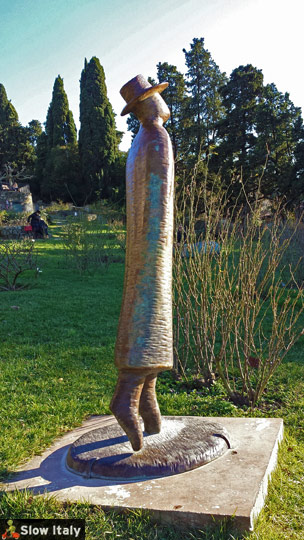 Actually, the sky he was referring to was the sky of Florence, as the town has always been a permanent reference point for Folon up to his last exhibition at Forte Belvedere, six years ago before his death.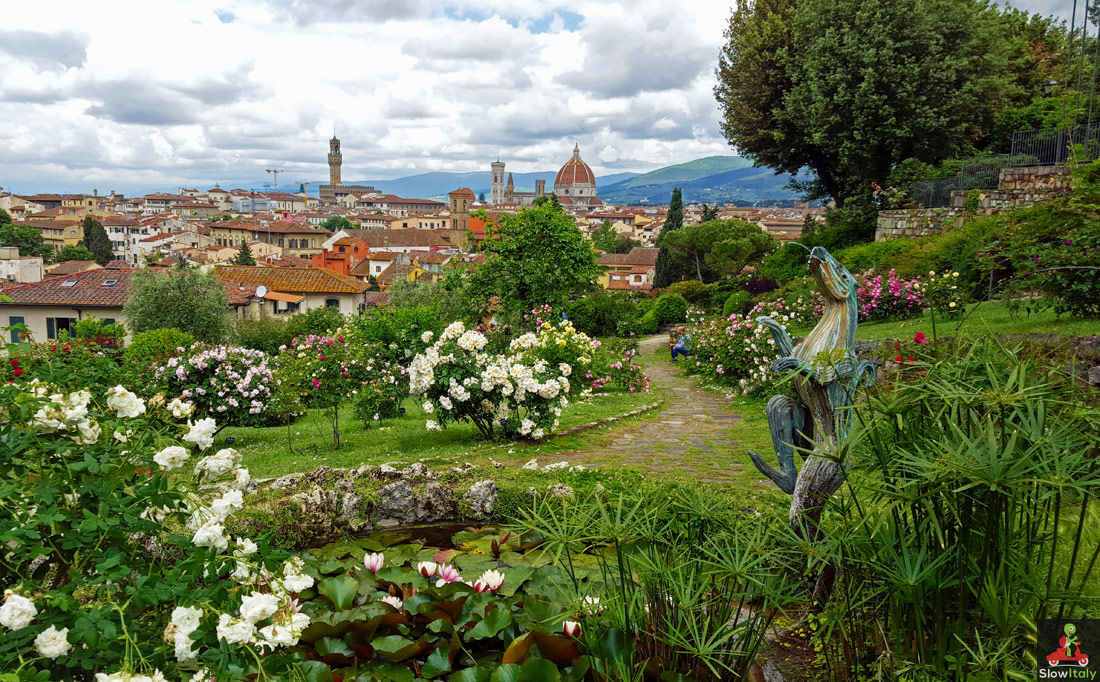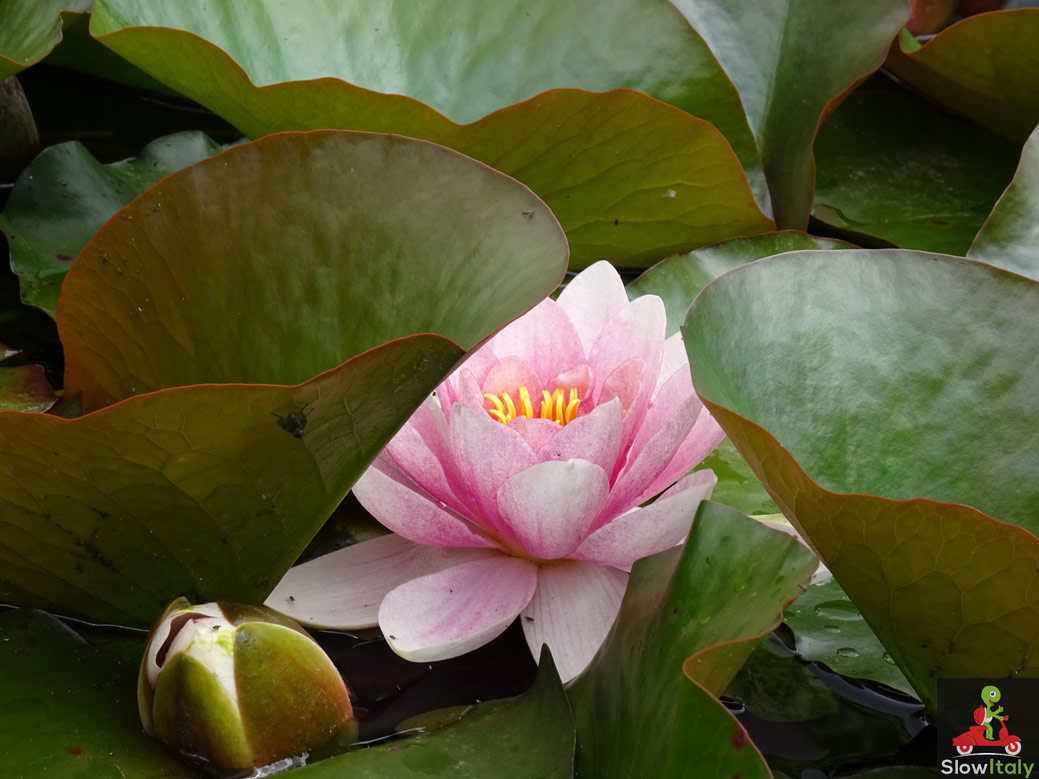 Folon excelled not only as a sculptor, but also as an acquarellist and was an accomplished artist in many mediums, including in operatic scenic design, philatelist creations and book illustrations, among which Kafka's Metamorphosis and the complete works of Jacques Prévert.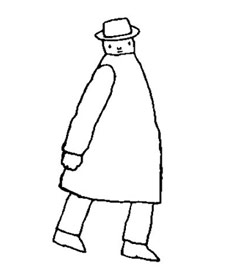 It was as a cartoonist that he was hired by Steve Jobs in 1983 to design the first Apple logo (then still called Macintosh) and mascot. The "Mr. Macintosh" mascot designed by Folon was supposed to be a mysterious little man who lives inside each Macintosh computer and would pop up every thousand or two thousand operations.
The original idea was later abandoned in favor of the logo designed by Tom Hugues.
Folon also illustrated many Amnesty International and United Nations campaigns. His most famous piece is probably Three Soaring Birds, the official stamp created for the commemoration of the bicentennial of the French Revolution in 1989.
His wish to find a permanent home in the form of a garden where to settle his works was what convinced his widow, Paola Ghiringhelli, to bestow the eleven statues on Florence municipality.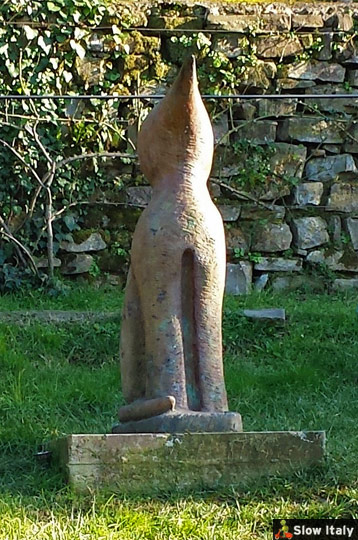 Folon first fell in love with Florence as a young man, when he traveled through Italy hitchhiking. His last symbolic goodbye to the city and to world finds its expression in the sculpture Partir (leaving), standing at the entrance of the park. The work represents a visionary suitcase, in the shape of a big, rusty rectangle framing Florence's skyline.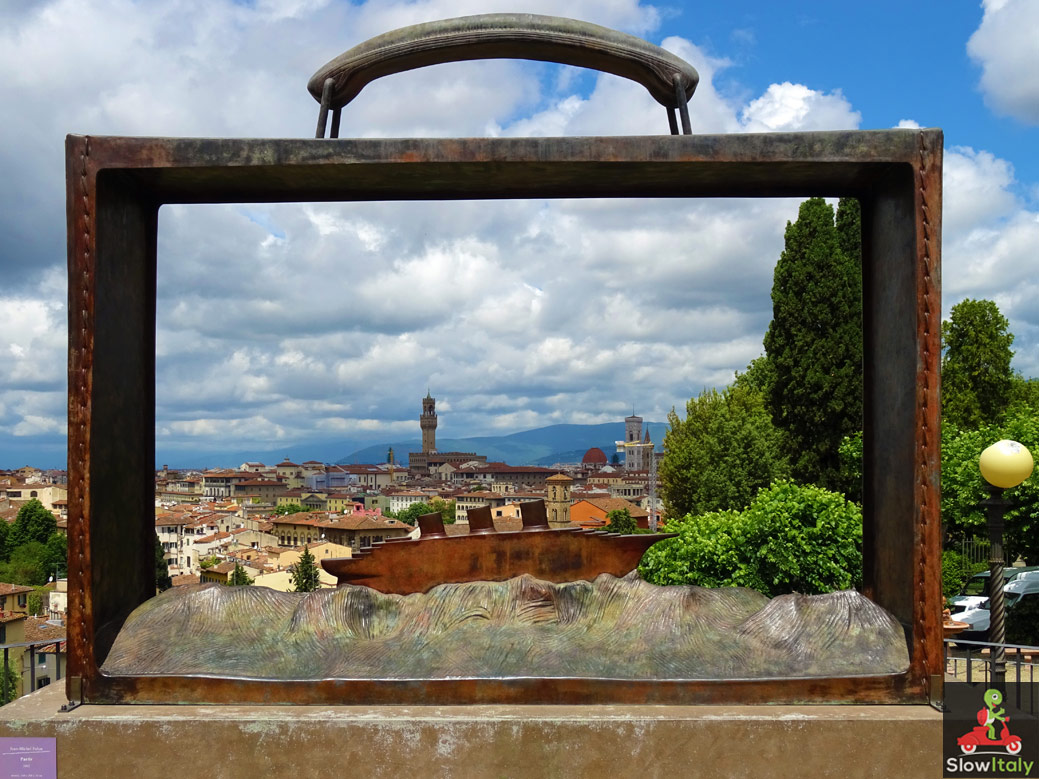 At the heart of the rose garden is a Japanese garden designed by famed Kyoto landscape gardener Yasuo Kitayama.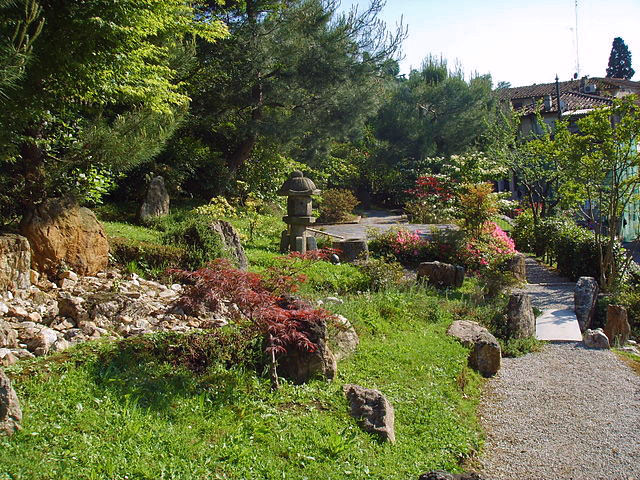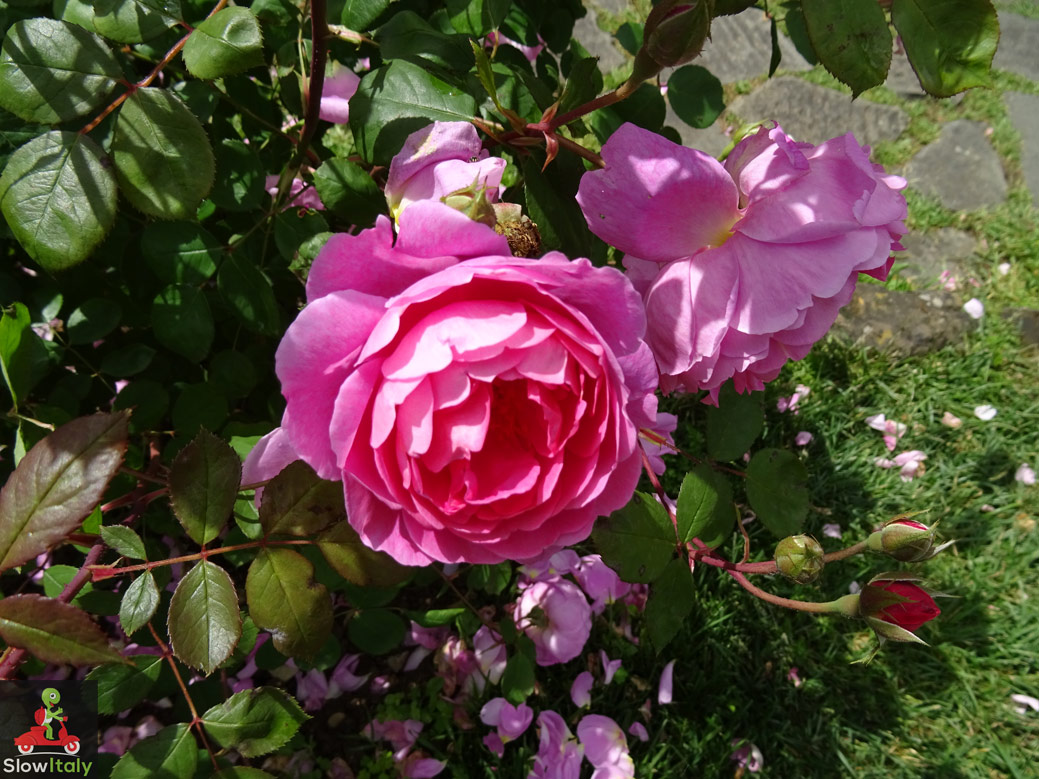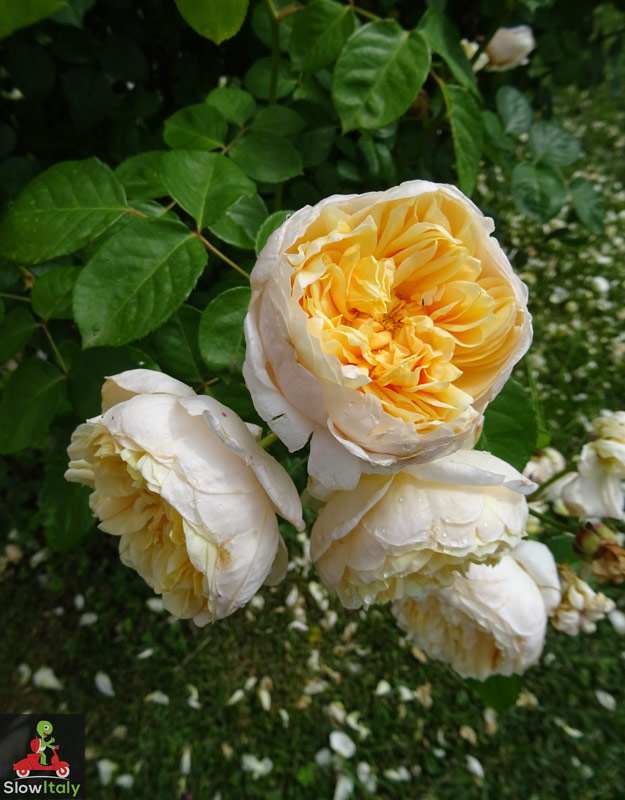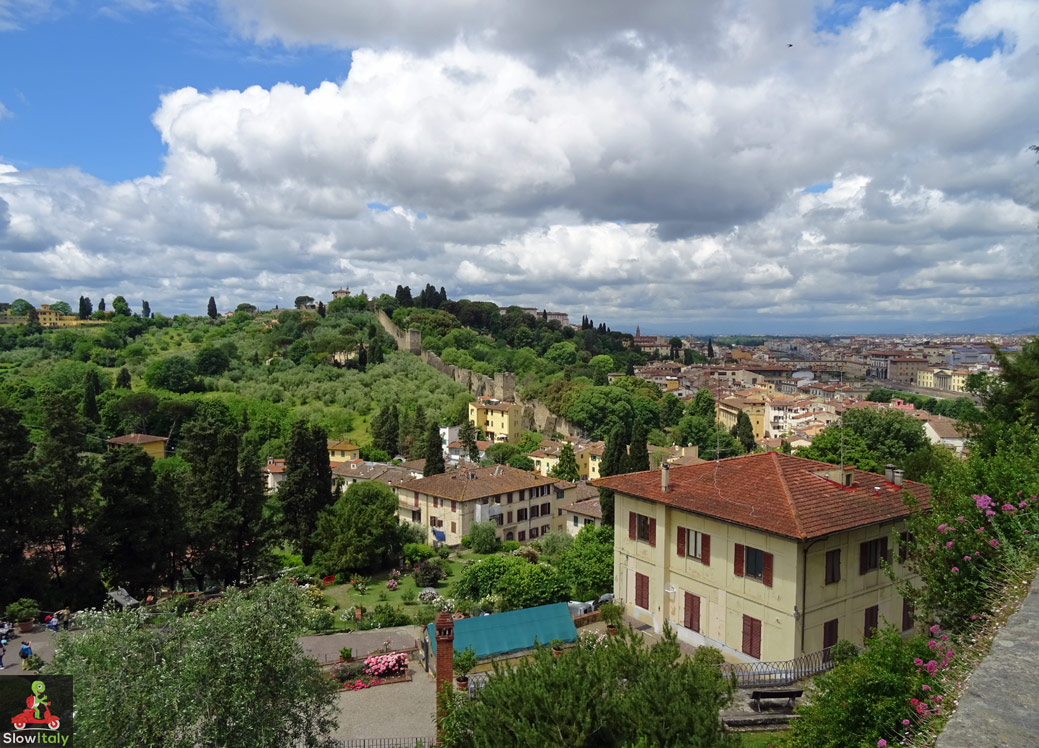 You might also like:

Top 9 Historic Cafés in Florence

Top 10 Movies filmed in Florence

Gates of Paradise finally to be unveiled after 27 years – Florence's Baptistery

New Florence Opera House revives the theater as envisioned by the ancient Greeks
Photo credits: all photos © Slow Italy, except (from top to bottom): Florence rose garden by Crash Test Mike; mngyver; alanflai; Japanese garden by Sailko.