Valentine's hot-air balloon ballet in Carpineti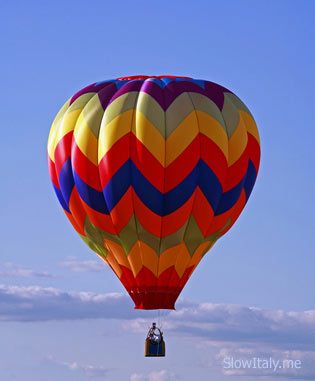 Looking for a special and unforgettable Valentine's gift? If you are in the neighborhood of Carpineti, in the Province of Reggio Emilia, Italy, from February 11 to 14, then this may be something for you.
The most beautiful hot-air balloons from around the world will meet  for a romantic and colored ballet above the Appennino regiano (the mountains of the Province of Reggio Emilia), the 11th international edition of Mongolfiere Innamorate ('hot-air balloons in love').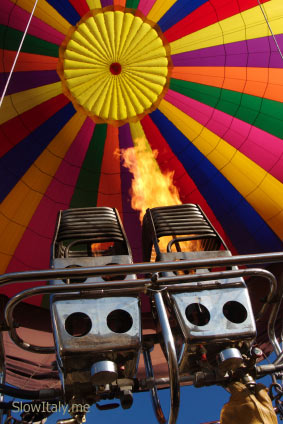 From Saturday February 11 to Tuesday February 14, two flights per day are scheduled, one at 8:30 and one at 15:30, of 60 to 80 min. each, depending on the weather conditions. Take off point is in località Giavello, at about 1km of the center of Carpineti. Participants are required to wear layered clothing and robust shoes (no high heals).