Door knobs and knockers in Italy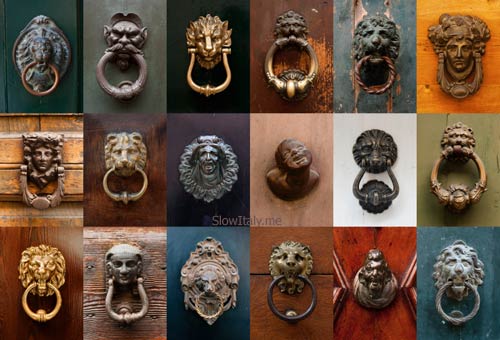 One of the things we like about strolling through the narrow, cobbled streets in Italy are the magnificent door knobs and knockers you come across.
There are a lot of Medieval and Renaissance buildings in Italy, most of which are adorned with these intricately patterned door knobs.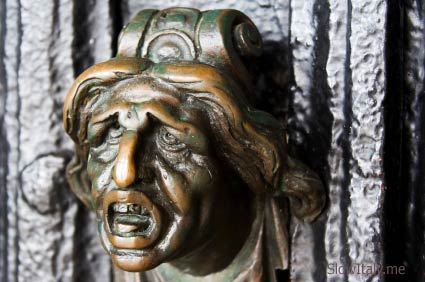 At times the door and its door knobs are the only testimony to the origins of ancient, restored buildings, where successive restoration works through the epochs have added their own touch, often leaving only the doors and their knobs in their original states.
These art relics of the Italian Middle Ages and Renaissance, usually made of steel, brass or copper, were the work of master craftsmen. Some of them were made of gold, but most antique door knobs found these days are either made of a less noble metal or of wood.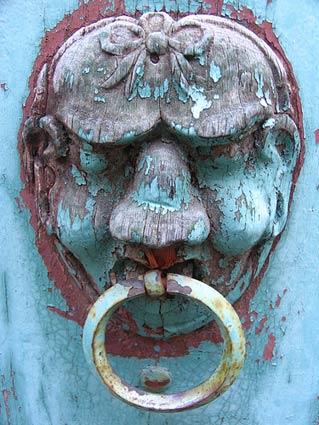 Even those that were made in recent times show detailed designs showcasing a unique art form that involve design and meticulous attention to detail.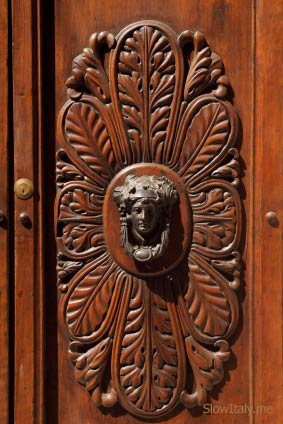 Door knobs are usually round, but can also have recognizable designs of animals, people, divinities, mythological characters, or objects on them. Odd Shaped, hexagonal, curvaceous, rectangular, or oval forms also occur, though less frequently.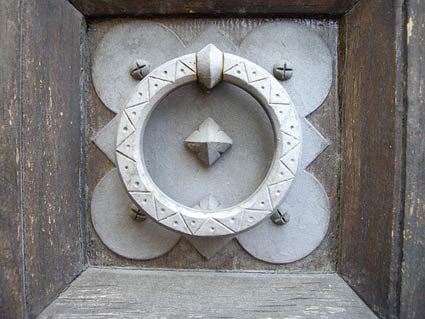 Door knob designs are either symmetric or asymmetric, i.e. with a single overall design on the surface. Patterns can repeat twice, three, four, five, six or eight times. Radial designs emanate from the center outward to the edge of the knob, while concentric patterns form concentric circles from the center to the edge of the knob. Patterns can also be in the form of a spiral or swirl.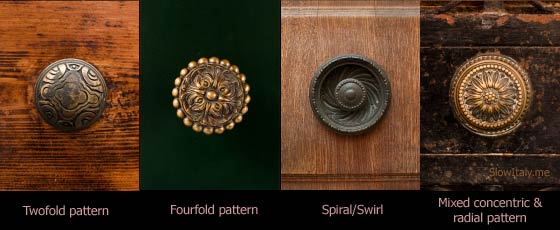 Collage photos by or based on photos by b.sights