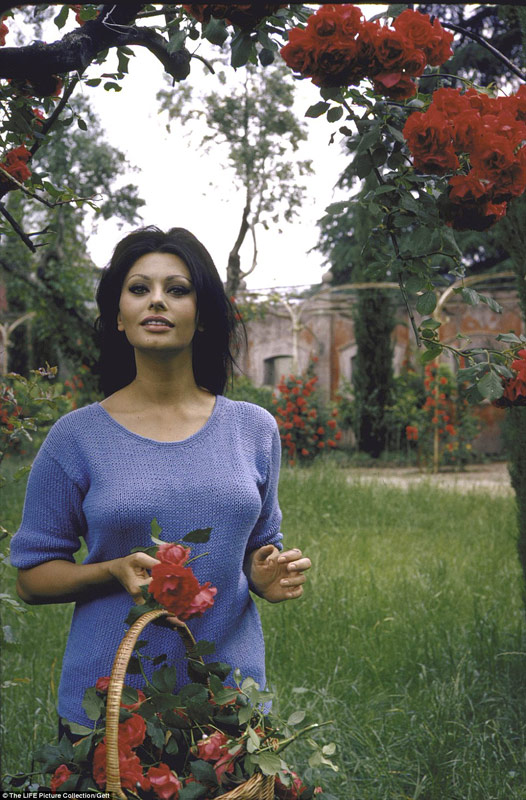 Aside from being a beautiful and extremely talented actress (she was the first artist ever to win an Oscar for a foreign-language performance and she still holds the record for having earned six David di Donatello Awards for Best Actress, the most ever received), Sophia Loren also had a once-in-a-lifetime love story with her husband Carlo Ponti. As I came across these wonderful photos by Alfred Eisenstaedt, shot in the couple's home in the Castelli Romani (Alban Hills) in 1964, I thought this remarkable couple and their romantic roman villa would be a good topic to share during the "month of love". 🙂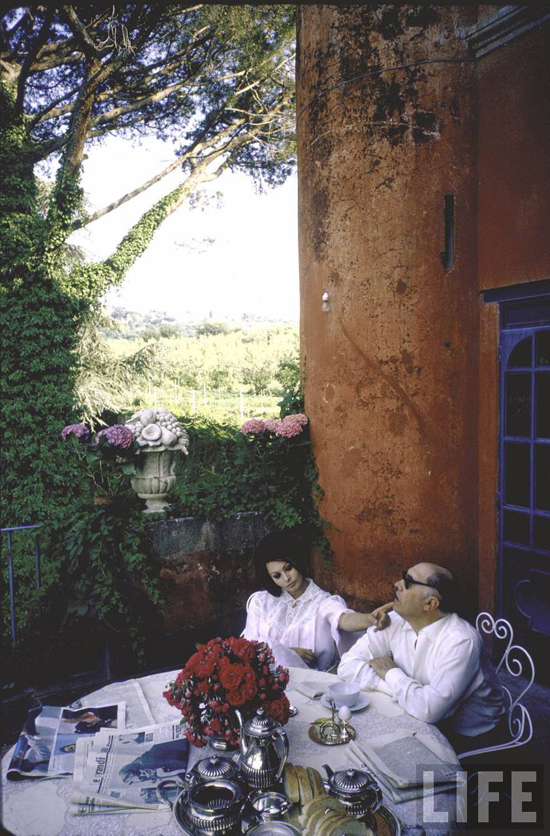 Sophia Loren first met Italian film producer Carlo Ponti in 1950 during a screen test when she was 15. They became lovers when she was 19 (and Ponti 41) and, despite the many obstacles, would stay together for 54 years (until Ponti's death in 2007), almost a unicum in the show business. Sophia even turned down the advances of Cary Grant out of love for her husband! Everything that seems straightforward for most couples, marriage, childbirth and a legitimate name and family home, would prove complicated for this couple, adding a dramatic dimension to their love story.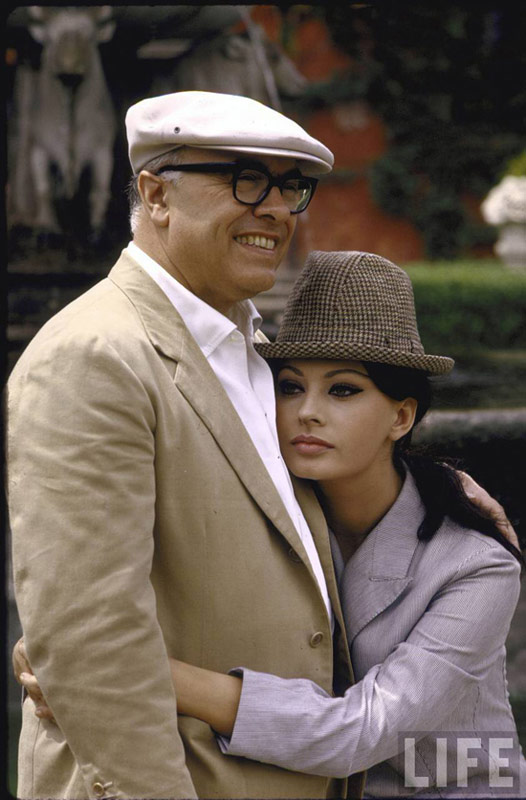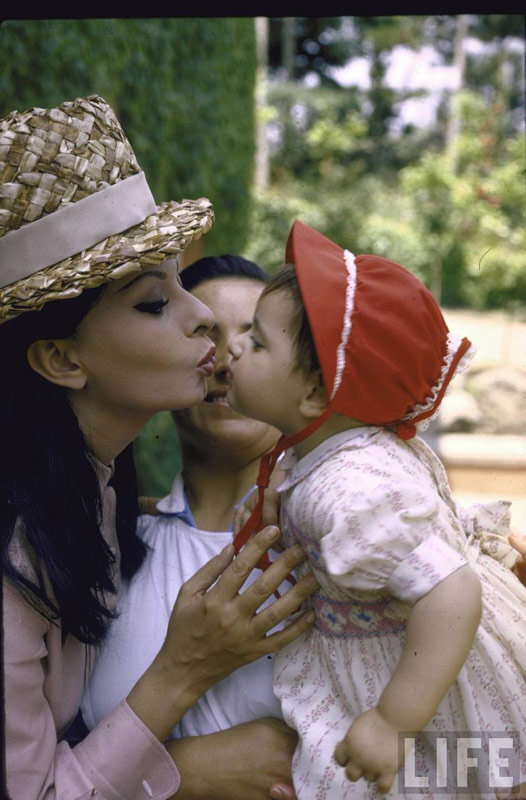 The lovebirds married on 17 September 1957, but, as Italy did not recognize divorce at that time, Ponti was still considered officially married to his first wife under Italian law. To escape bigamy charges, the couple had their marriage annulled in 1962. The Vatican and the Italian authorities didn't take the case lightly and the couple's situation almost led to the criminal prosecution of the Pontis. However, Ponti eventually obtained a divorce from his first wife in France, and the couple got married on 9 April 1966. When asked, two years after her husband's death, if she were ever likely to marry again, Loren replied "No, never again. It would be impossible to love anyone else."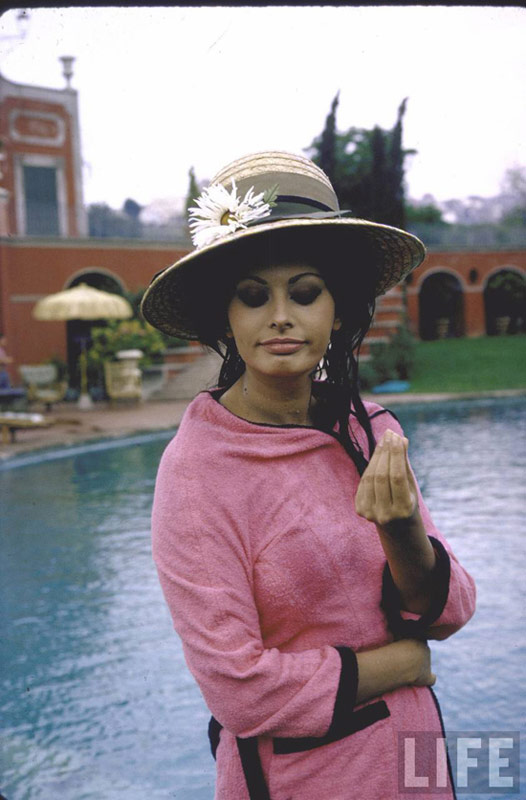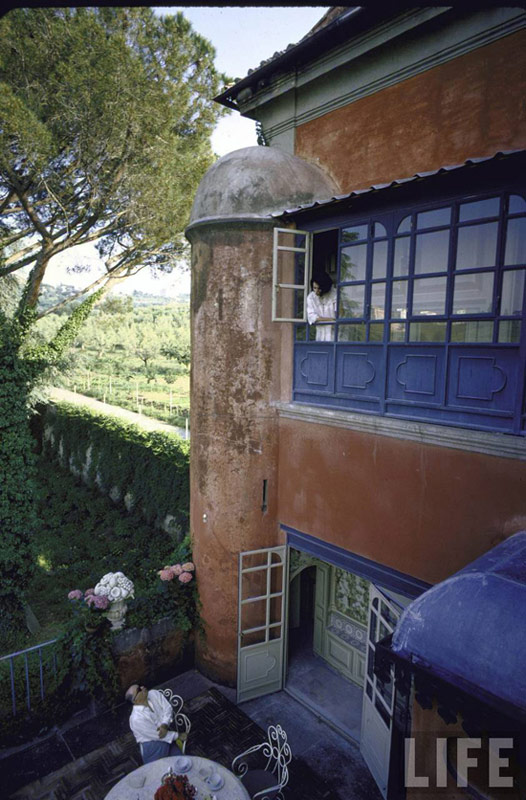 After years of living in borrowed apartments to hide their illegal love, the Roman villa in the Castelli Romani (Alban Hills) was the first family house the Pontis "built" together. The Pontis bought the 16th-century villa in 1954 and started renovating it in 1960.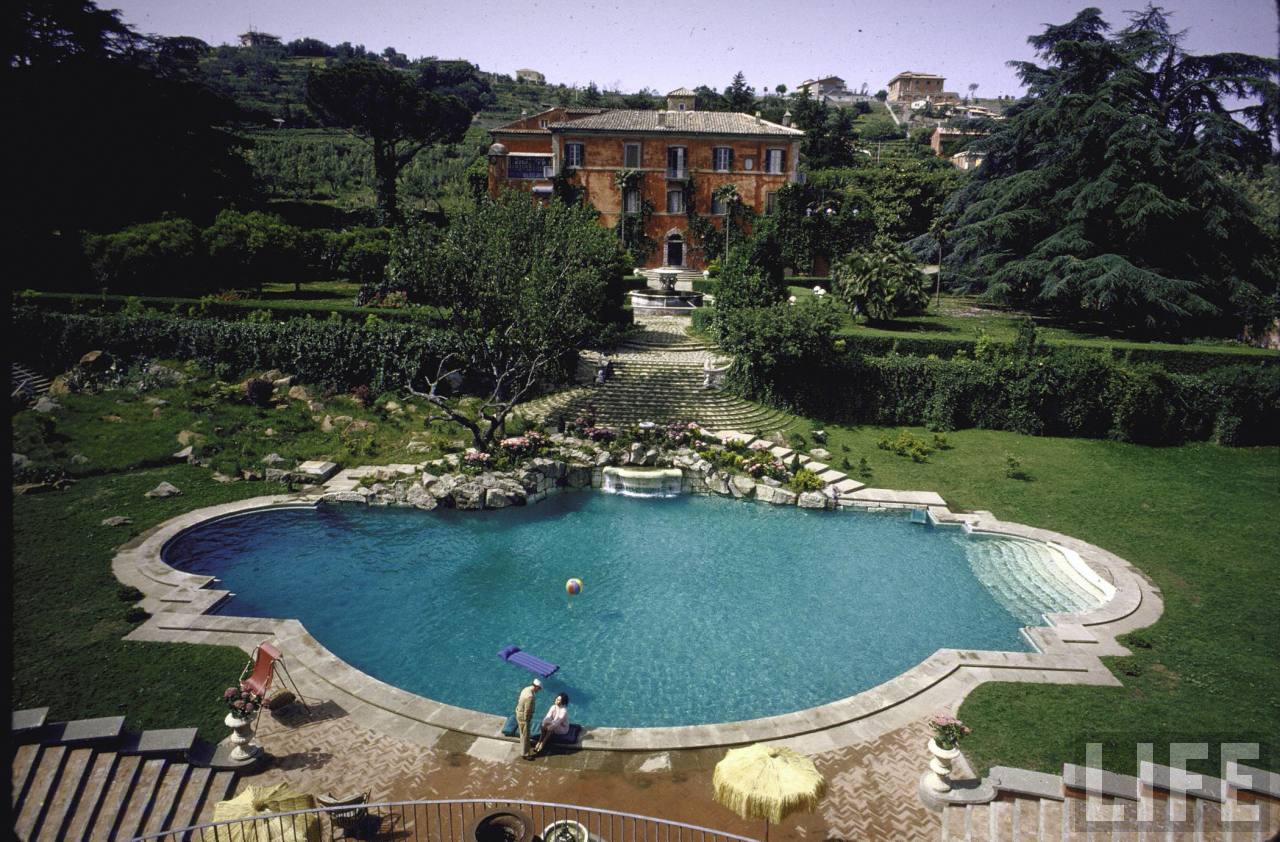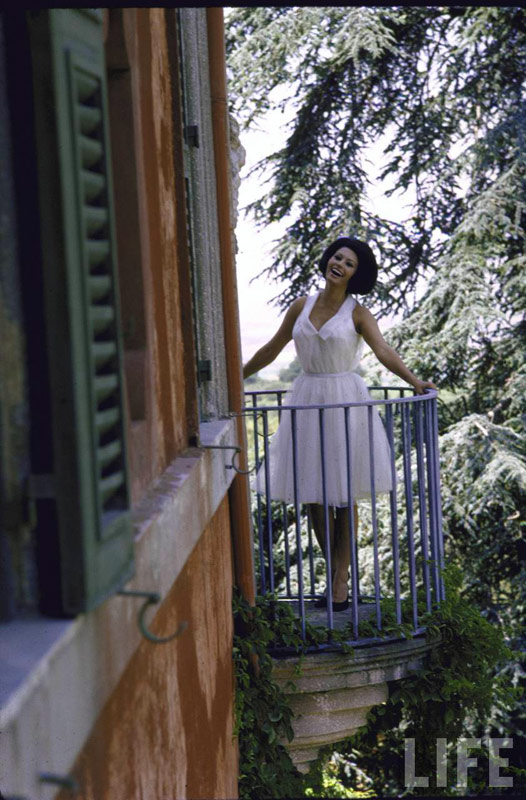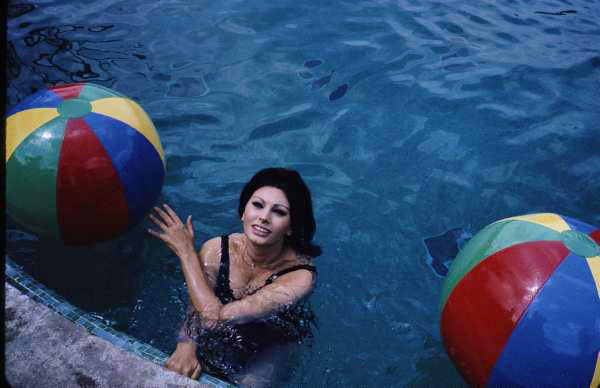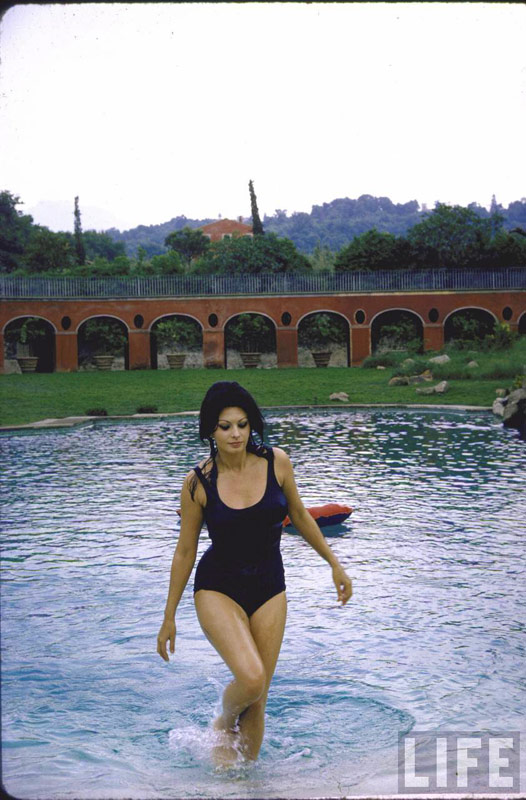 The 50-room villa has frescoed walls and includes a riding stable, an aqueduct, a tennis court, an orchard and a pool, with a pool house that could easily be confused as being the main villa (see photo below).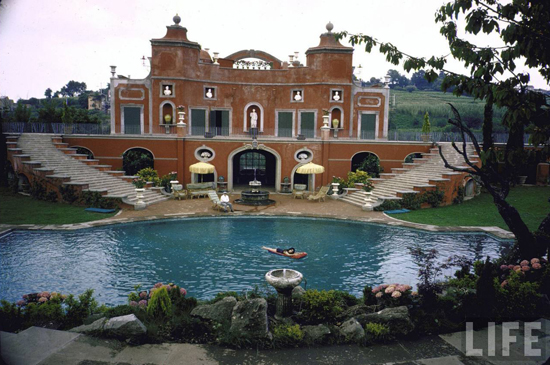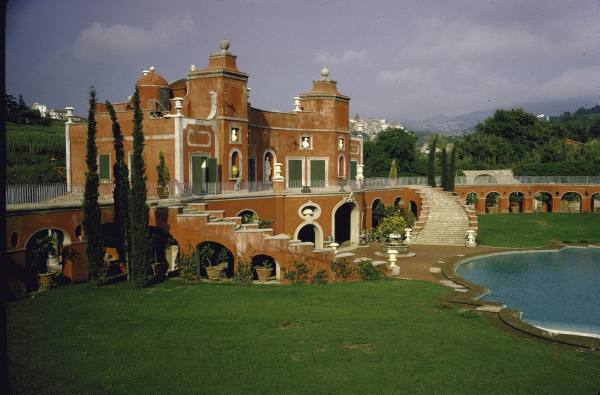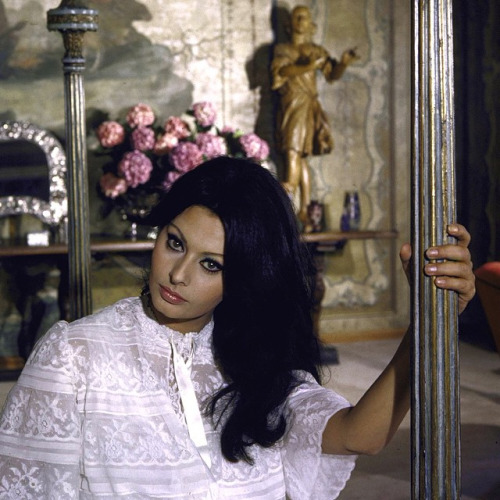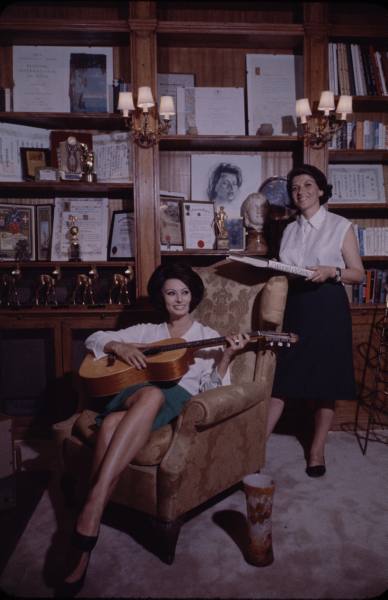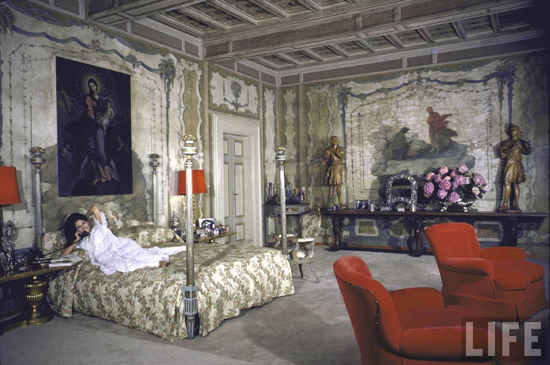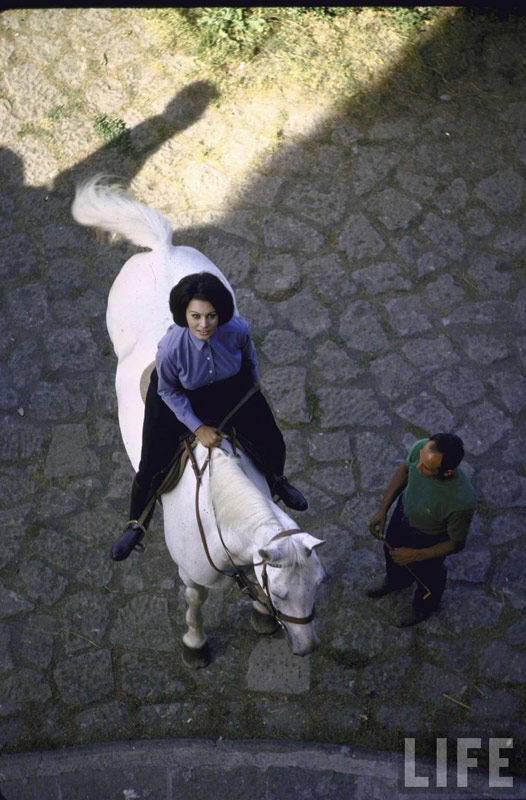 In the 1970s the villa and its art collection were confiscated by the Italian authorities on charges of illegal export of capital, but were returned to the Pontis in 1990.
After the birth of her two sons, Carlo Jr. (born 1969) and Edoardo (born 1973) and several miscarriages, Sophia preferred to spend the majority of her time with her family. Her only acting credits during the decade were five television films, including a biopic, Her Own Story (1980), in which she portrayed herself and her mother. Over the next decade she featured in a few non-mainstream arthouse films like Soleil (1997), Between Strangers (2002) (directed by Edoardo), and Lives of the Saints (2004). She has appeared in American films such as Grumpier Old Men and Nine.
Apart from the Academy Award and six Donatello Awards for Two Women, Yesterday, Today and Tomorrow, Marriage Italian Style, Sunflower, The Voyage, and A Special Day, she has won a Grammy Award, five special Golden Globes, a BAFTA Award, a Laurel Award, and the Honorary Academy Award in 1991. In 1995, she received the Cecil B. DeMille Award for lifetime achievements. She was also nominated for a second Oscar for Marriage Italian Style.
Photos © Alfred Eisenstaedt/LIFE PHOTO ARCHIVES Via Messynessychic.com and honeykennedy.com.