Sperlonga and the Riviera of Ulysses: a photo essay
(updated June 18, 2018)
Sperlonga is a charming little seaside borgo perched on the coast between Rome and Naples. Its historic center with its whitewashed houses and maze of narrow stairway streets, leading to unexpected terraces with beautiful views, is lovely to explore on foot.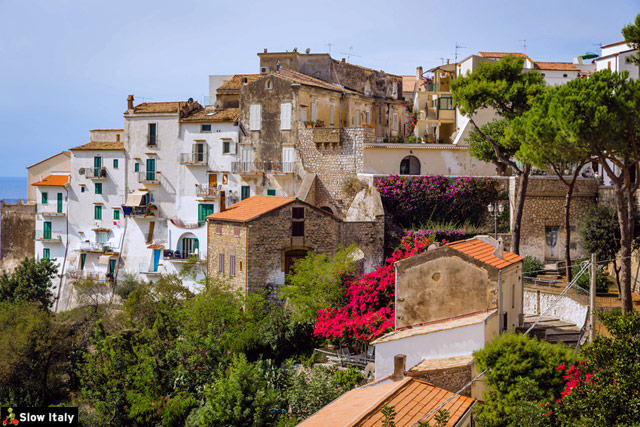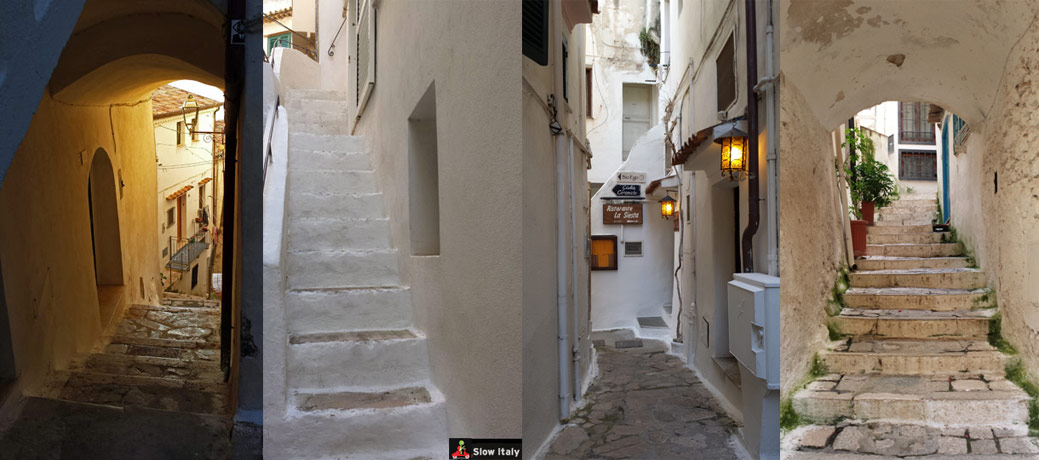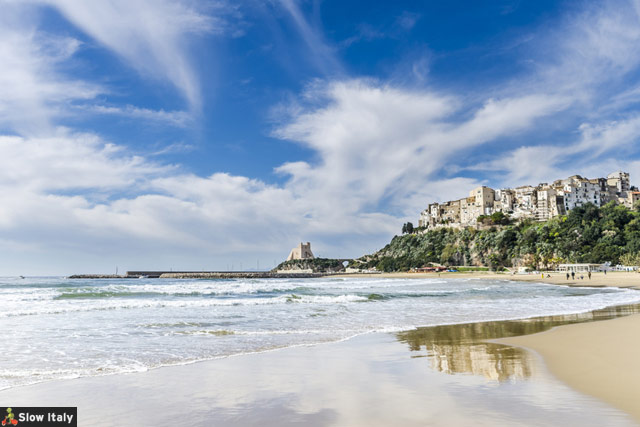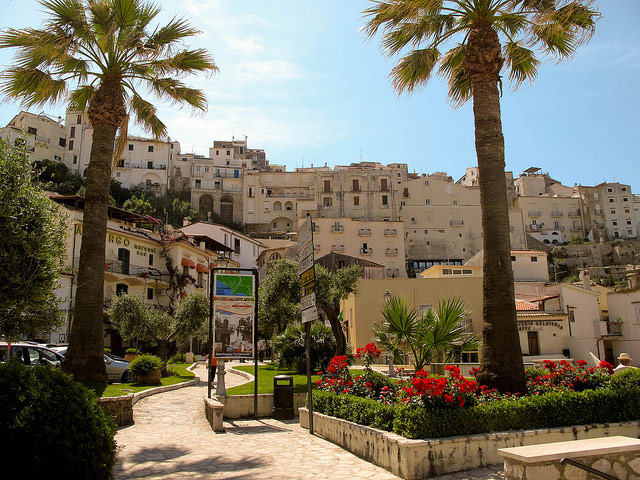 In the narrow little streets trendy bars and small restaurants alternate with lovely little boutiques, ceramic and souvenirs shops.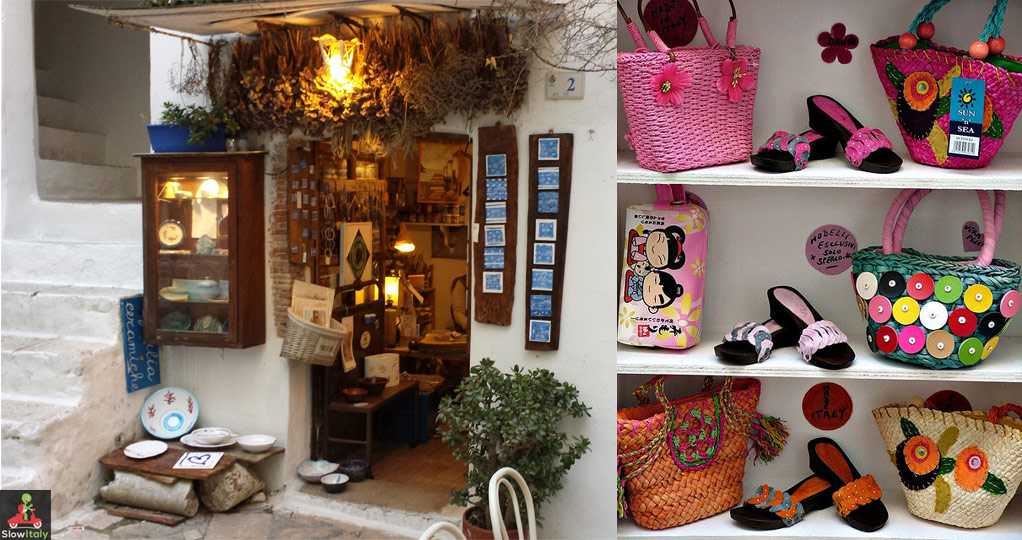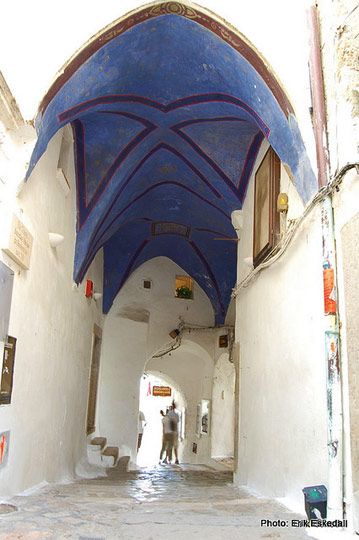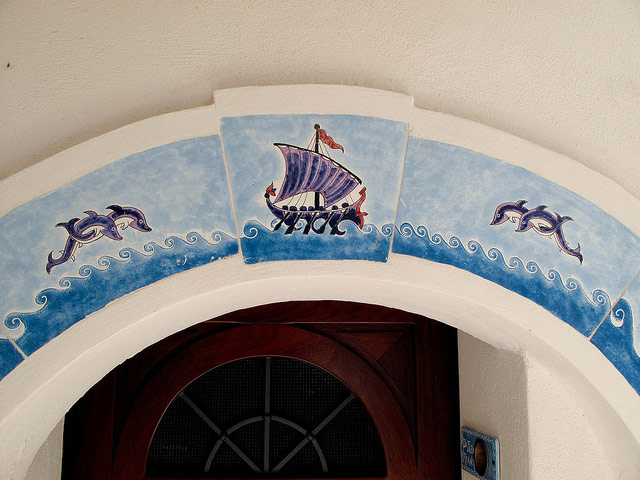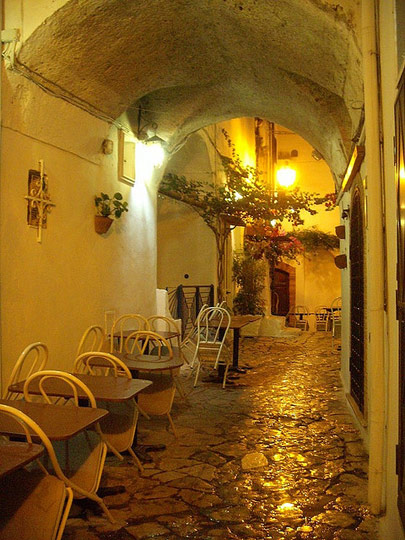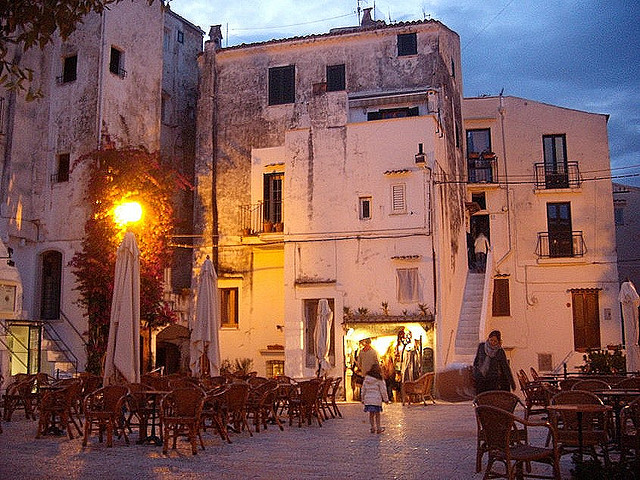 The town, which has very ancient origins, was named after the numerous natural sea caves or grottos that adorn the coast line, known as speluncae in Latin.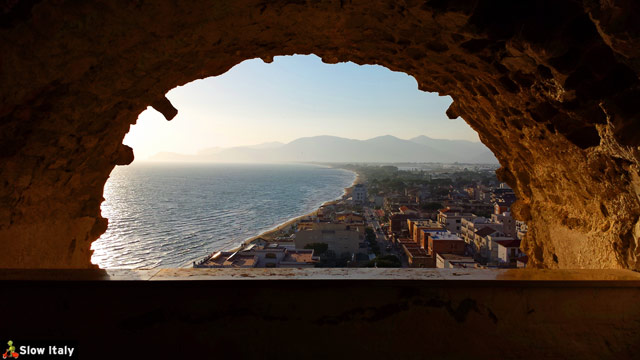 The first settlement dates back to the upper Palaeolithic (10,000 AD ca.), but like many of the other seaside towns to the south of Rome, Sperlonga was also a favorite summer retreat for patricians and emperors at the time of ancient Rome.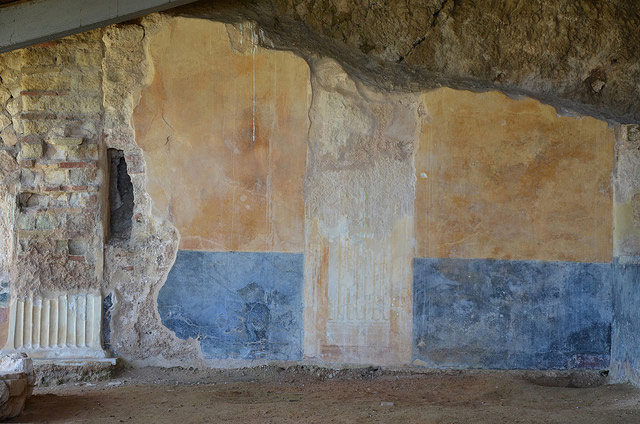 Emperor Tiberius had an impressive villa built here, which included a few of these natural grottos, one of which served as his summer dining room.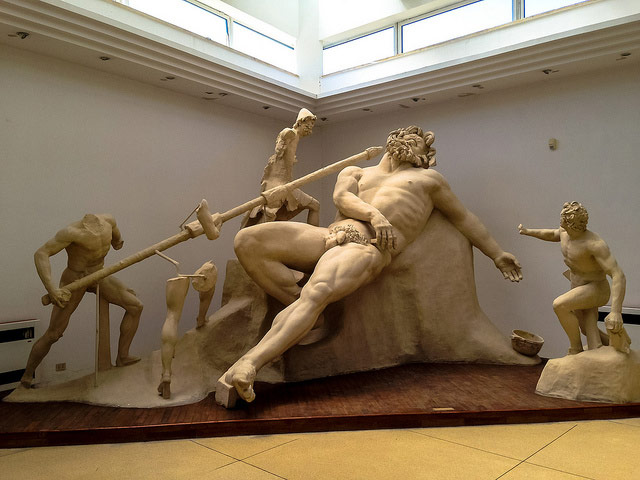 Many of the archaeological findings can be seen at the Museo Archeologico, including the painstakingly reconstructed marble sculptures depicting scenes from Homer's Adventures of Ulysses, among which the Blinding of The Cyclops Polyphemus and Scylla's Attack on the Ship of Ulysses.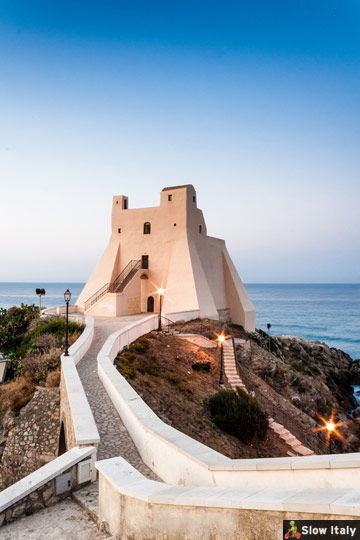 Another distinctive trait of the borgo are its defensive towers that were built in the 16th century, such as the Torre Truglia with its troubled history.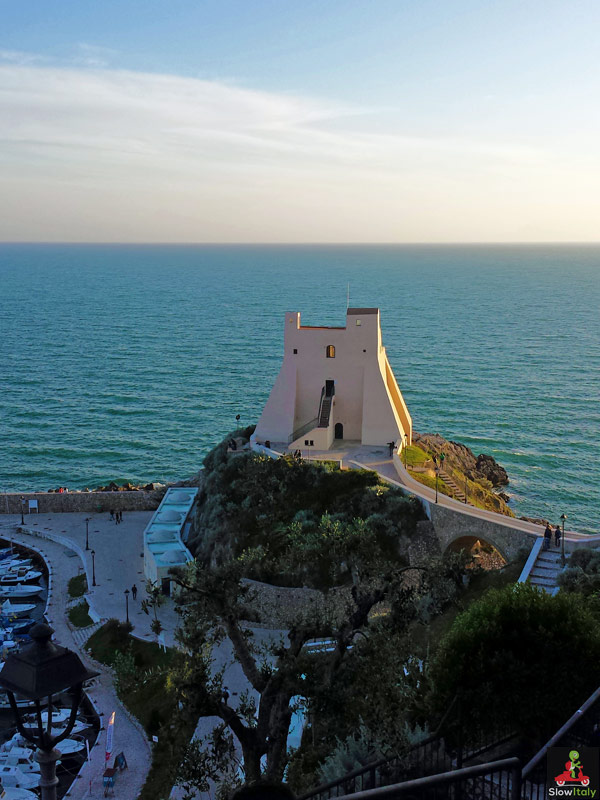 Erected in 1532 on the ruins of an ancient Roman tower, the tower was torn down by invaders and subsequently reconstructed several times.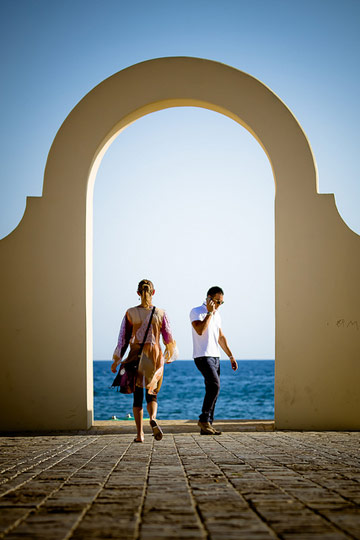 Sperlonga is also renowned for its splendid beaches, which are considered among the most beautiful beaches of Italy. The crystal clear waters and rocky headland are part of the Riviera of Ulysses Regional Park (Parco Regionale Riviera di Ulisse), which includes the Villa Tiberio and the Costa Punta Capovento- Punta Cetarola. The coast line has been awarded the prestigious Bandiera Blu for 18 years running.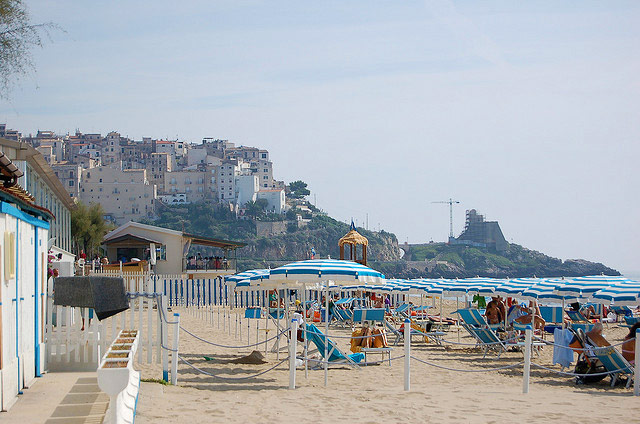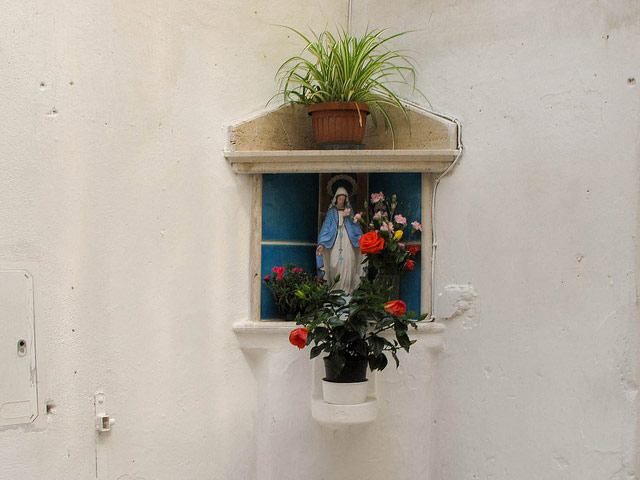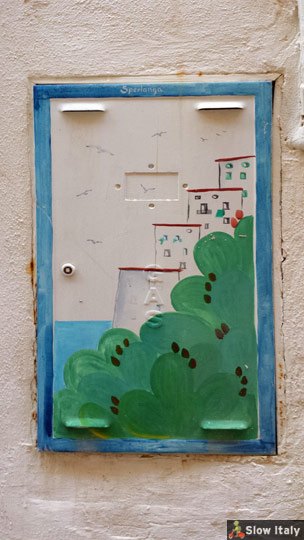 Photo credits: all photos © Slow Italy, except (from top to bottom): Sperlonga white houses&flowers © pavel068/fotolia; Sperlonga wide view © tuniz/fotolia; Sperlonga view from the Piazza by Michael Calore; Sperlonga shopping by Max; Sperlonga door detail by Michael Calore; Sperlonga view from the beach by Stef; Walking in the old Sperlonga by Alessia; Grotto of Tiberius by Andy Hay; Villa of Tiberius by Carole Raddato; Blinding of the Cyclops by Andy Hay; Sperlonga arch by Riccardo Romano; Sperlonga beach by mikeshdesign; Sperlonga virgin by Michael Calore.