Top 14 most influential Italian women
(updated March 8, 2015)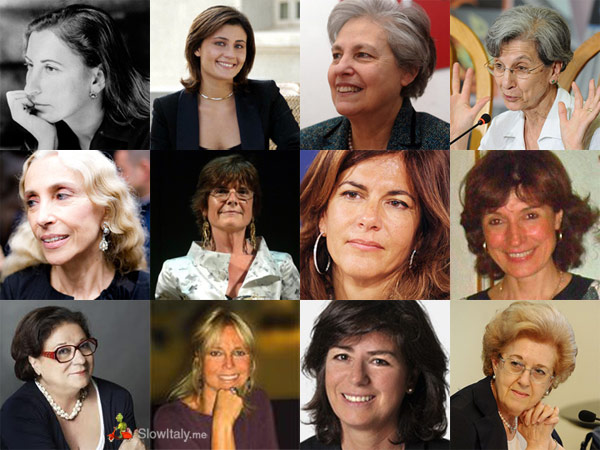 In honor of International Women's day, we would like to highlight some of Italy's most influential women. Unlike most of Italy's (more "visible") celebrities, the really powerful women of Italy are often very discreet and reserved, shunning any media attention. Nevertheless, we thought that it would be a good idea to shed some light on the women who are really calling the shots in Italy.
1. Emma Marcegaglia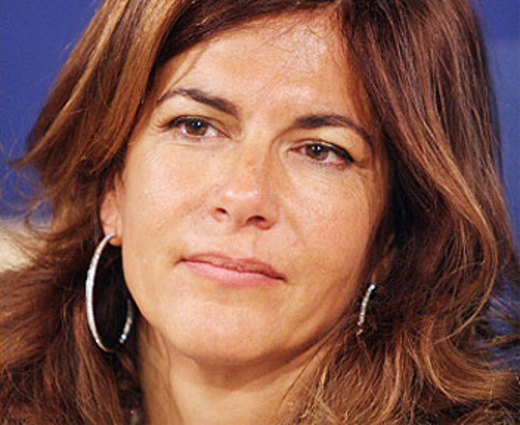 The high-profile business leader Emma Marcegaglia was the first woman to hold the position of Chairman of Italy's main business lobby group Confindustria. Since May 2014 she is the Chairman of Eni, Italy's largest company by market value and one of the biggest, publicly traded oil companies in the West. She is also the head of the family-owned steel processing company founded by her father in 1959, world leader in its sector. Nicknamed Super Emma or the Iron Lady, she used to be a fierce critic of Italian former prime minister Silvio Berlusconi's politics, advocating political and economic reform.
2. Anna Maria Tarantola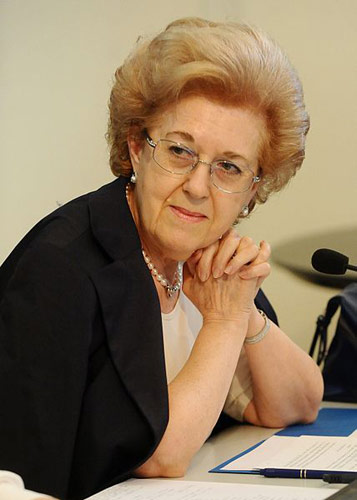 Anna Maria Tarantola is an Italian manager, former director of the Bank of Italy and President of RAI since 2012. She is famous for having launched a "crusade" against the excesses of the TV of the Berlusconi era, which, according to her, over-emphasized on silicon-enhanced beauty and "vulgarity". Instead, she wants to project a more sophisticated image of women, where women are represented more accurately, more in line with what Italian women are – people with character, skills and talent.
3. Laura Iris Ferro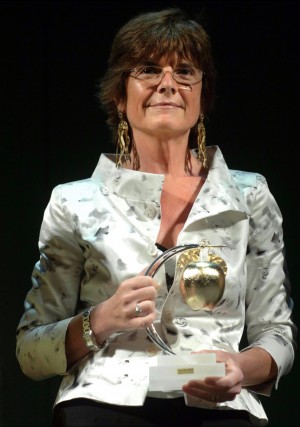 Laura Iris Ferro was a practicing medical psychiatrist for 15 years and today one of the most promising Italian biotech entrepreneurs and innovators. She is the founder of Gentium S.p.A., a bio-pharmaceutical company specialized in the research, development and production of drugs for the treatment and prevention of diseases related to cancer and oncology treatments, the only Italian biotech company traded on the American stock exchange. She holds several executive positions as Vice President or Independent Director at pharmaceutical and medical products companies. Dr. Ferro is also the President of the Gianfranco Ferro Foundation, a not-for-profit Italian organization with the mission of stimulating research, education and dissemination of information on the correct use of medications and adverse effects of medicines. The Wall Street Journal defined her as one of the 10 European women to watch.
4. Rosalba Casiraghi
Rosalba Casiraghi is the first woman to be Chairman of Control and Risks Committee of the first Italian bank group Intesa-San Paolo. She is considered one of the 20 most important women in the Italian economy according to the Corriere della Sera. She is also the sister-in-law of Caroline of Monaco.
5. Franca Sozzani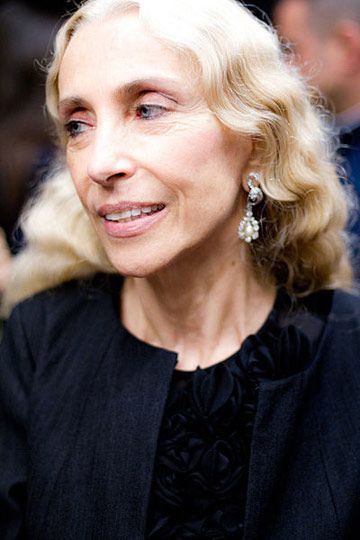 Franca Sozzani is the woman behind Vogue Italia, the Italian equivalent of Anna Wintour. She is considered one of the five most influential people in the fashion industry worldwide. She is also the author of several books about photography, fashion, art and design.
6. Livia Pomodoro
An expert in family and juvenile law, Livia Pomodoro has been president of the Court of Milan since 2007, the first woman to head such an important court of justice. She is also a judge sitting on the Italian Supreme Court bench and a member of the United Nations Economic and Social Council (ECOSOC), as well as being a member of the UNESCO National Commission.
7. Chiara Saraceno
"When measuring welfare, a high index of divorce has been considered negative, but it can also be positive as a sign of a society's freedom and open-mindedness!"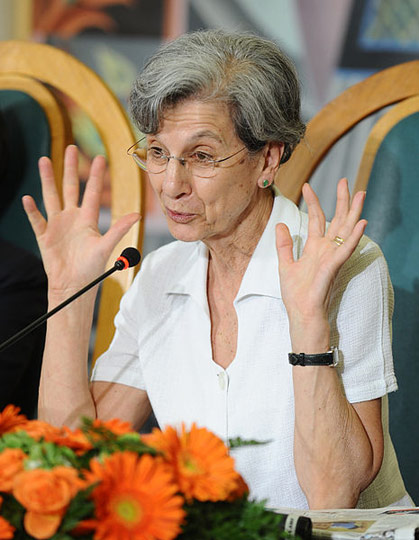 Chiara Saraceno is one of the most famous Italian sociologists and one of the most celebrated sociologists in Europe. She has a distinguished academic career during which she has spent many years researching family organization, the distribution of household tasks between men and women, and comparative social policies, social inequalities and poverty. She was involved in European research programs, participating and coordinating large projects, regularly contributing to conferences and professional meetings and serving on the editorial boards of several journals, which has made her an expert in these matters at European level. She also a authored and edited an impressive number of books.
8. Miuccia Prada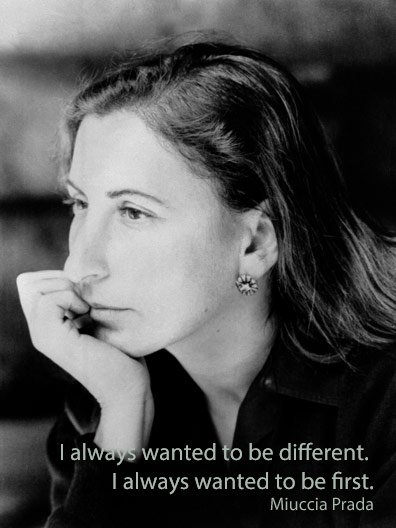 Trendsetting fashion legend Miuccia Prada runs the luxury goods and clothing company Prada founded by her grandfather Mario Prada in 1913. The doctor of political science was initially reluctant in following into her grandfather's footsteps, but with her husband's support (who runs the commercial side of the company), Miuccia Prada went on to create one of the world's greatest fashion empires, owning such brands as Fendi, Jil Sander, Azzedine Alaia and Helmut Lang. Today, the company 414 stores (of which 253 Prada stores) in 70 countries and weighs.
9. Valeria Termini
Valeria Termini is the first female Dean of the Scuola superiore della pubblica amministrazione (Italian National School of Government), a position she held from 2006 to 2009. After having held several important positions in the field of energy, she is now Commissioner of the Italian Regulatory Authority of Electricity and Gas, and led the Italian delegation for Energy and Climate Change at the G8, United Nations and OECD.
10. Rita Borsellino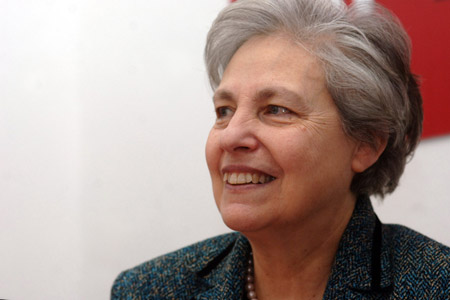 Rita Borsellino is a Sicilian anti-Mafia activist, politician and Member of the European Parliament for the Democratic Party. She is the sister of late judge Paolo Borsellino, killed by a Mafia car bomb in 1992.
11. Gaia Gaja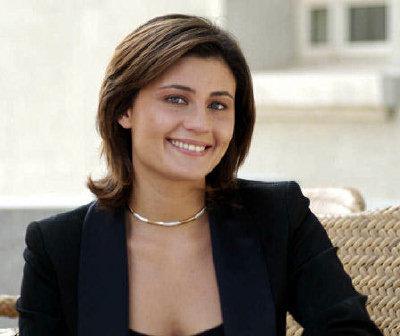 Gaia Gaja is one of the most influential Italian women in the wine industry worldwide. She is heiress to and Vice-president of the Gaja winery, founded by her great-great-grandfather Giovanni in 1859. The Gaja winery produces Barbaresco and Barolo wines, as well as Brunello and Super-Tusan wines. It is said that their Barbaresco wine is on a par with Château Lafite-Rothschild.
12. Lucrezia Reichlin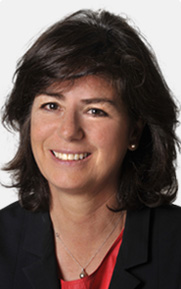 Expert in econometric methods and monetary economics, Lucrezia Reichlin is one of the most influential Italian women in the banking world. She serves as a Director of UniCredit S.p.A and as President of its Supervisory Board. Previously she served as an Advisor to the Board of Governors of the Federal Reserve, Swiss National Bank, Bank of Italy, European Central Bank and Swedish Central Bank. She also serves as a Member of the Scientific Board of over ten international institutions, including universities and banks and conducted various editorial activities on international journals and authored numerous international publications.
13. Fabiola Gianotti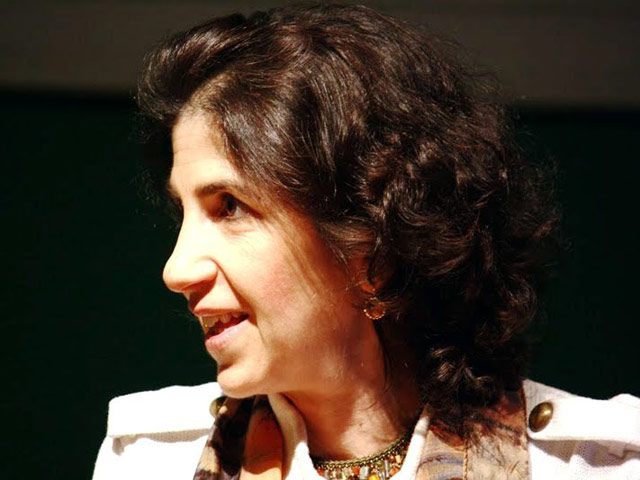 Fabiola Gianotti is an Italian particle physicist who will be the first woman to head the world famous CERN particle-physics lab in Geneva starting on January 2016.
Gianotti was one of the leaders of the team that discovered the Higgs boson, the long-sought building block of the universe.
14. Samantha Cristoforetti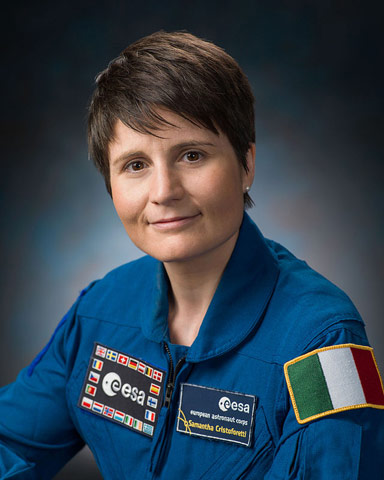 Samantha Cristoforetti is an Italian Air Force pilot and engineer and the first Italian woman in space.
She was also one of the first women to become a lieutenant and fighter pilot in the Italian Air Force.
You might also like:





15 Woman who changed Italy