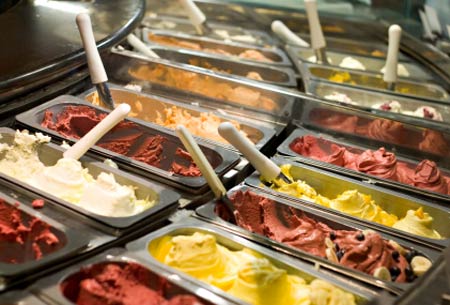 The third edition of the Firenze Gelato Festival will take place from May 23 to 27, 2012, in the city that is historically considered the birthplace of gelato.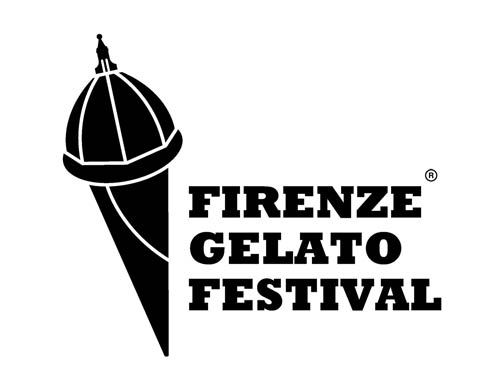 Gelato in its current form is said to have been invented by Ruggeri, a Florentine poultry dealer and amateur cook. He presented his "sugary and scented water ice" dessert during a contest for the "the most peculiar dish ever seen", organized under the auspices of the Medici family. Supposedly Catherine de Medici later brought the recipe to France when she moved there with her court to marry Henry, Duke of Orleans and future King. Bernardo Buontalenti, another Florentine cook who was also an artist, invented an innovative refrigerating technique with allowed him to further improve the gelato recipe. Guests who had tasted gelato at the court of the Medici exported the concept to other European countries. In a few decades Florence became renowned for its traditional gelato, a reputation that would boast its success in this field through the centuries. Today, good-quality artisan gelato can be found everywhere in Italy. Actually, other regions of Italy, such as Sicily are contesting the title of cradle of gelato-making…
Note that gelato is not the same as ice cream. Even handmade ice cream has a different composition from gelato. Artisan gelato is characterized by the use of top quality fresh ingredients and a proper balance between solid components of the several ingredients. By definition, the main ingredient of handmade gelato are milk (at least 60%), sugars (14~24%) and cream (5~20%), while ice cream contains much more fat and less sugars. Custard-based gelato, such as zabaione, spagnola and crème caramel, also include egg yolks. See: differences between gelato and ice cream.
Gelato is also denser than ice cream, because less air (overrun) is being incorporated during the whipping process. That explains why gelato is typically more expensive than ice cream: it is harder to make than conventional ice cream, has a higher concentration of ingredients for the same weight, and even though it can be stored at low temperatures, it is also usually only consumed freshly made. See: Italian gelato.
Italy is the only country in the world where handmade gelato covers 55% of the market, thanks to the highly skilled gelato artisans and the quality-conscious consumers.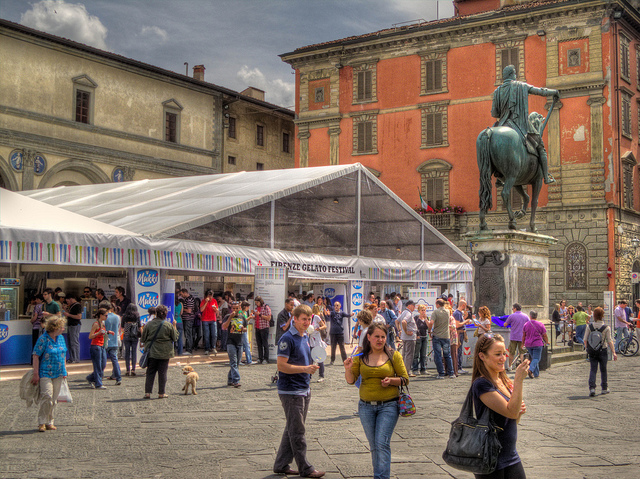 With the Firenze Gelato Festival the city changes into a giant open-air gelato parlor, with some of the best gelato makers and major italian and foreign gelato companies gathering together to focus on the traditional florentine gelato. There will also be gelato courses organized by the Carpigiani Gelato University, with a real classroom set up in Piazza Santa Maria Novella. Every afternoon there will be gelato cookings shows demonstrating how the traditional idea of gelato in cone or small cup can be replaced by "gelato cooking". Several exhibitions on the culture of gelato making will also be held during the festival.
Info: www.firenzegelatofestival.it
Photos from top to bottom: AS506/istockphoto; Firenze gelato;festival, Mihr*