Singular, multicolored vineyard chapel on the Langhe hills of Piemonte
 (updated March 2018)
The Cappella della Madonna delle Grazie, also known as Santa Maria delle Grazie, is a singular, colorful chapel situated outside the medieval village of La Morra, on the Langhe hills of Piedmont.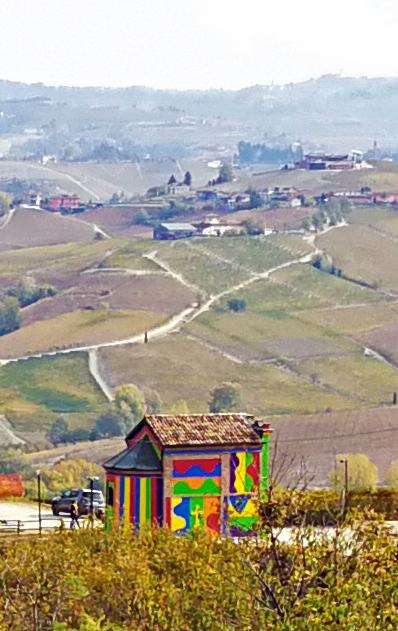 At an altitude of 513 metres, La Morra boasts a wine making heritage whose characteristics differ from hillside to hillside, producing an exceptional variety between different wines of the same type.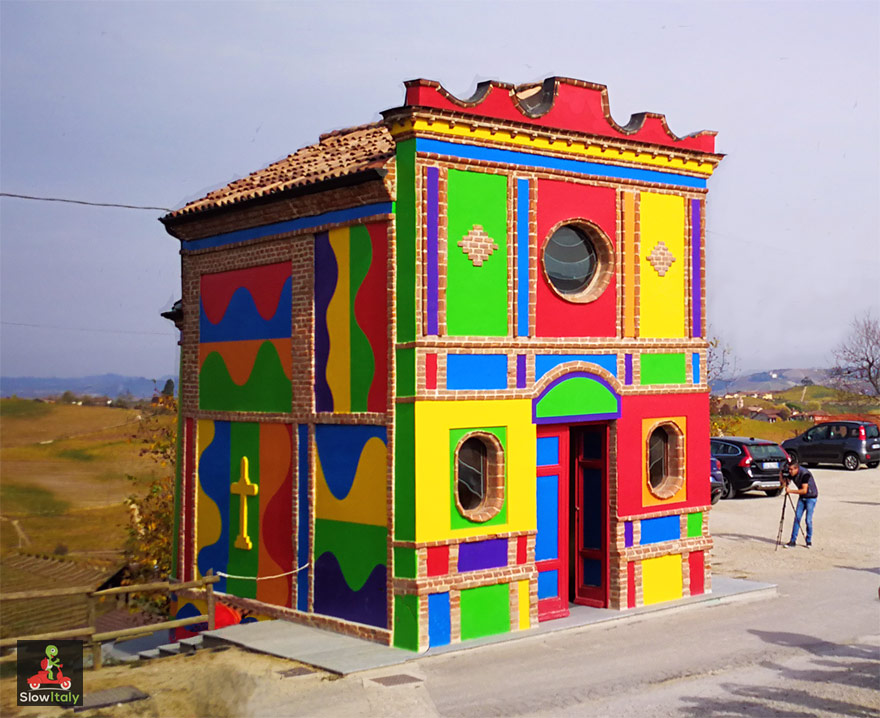 The little church dedicated to Our Lady of Grace is located on a 6-hectares-vineyard in Brunate, one of Barolo's three most famous crus, acquired by a family of winemakers, the Ceretto, in 1976. Built in 1914 as a shelter for people working in the surrounding vineyards, the chapel had never been consecrated. With the passing of time, it gradually fell into disuse and decay.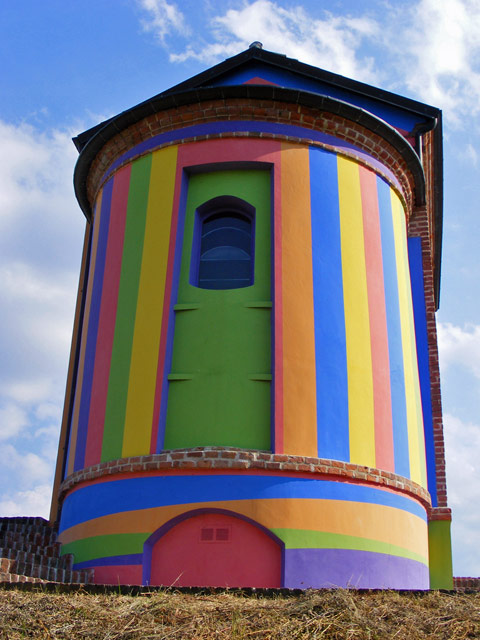 In 1999, the owners decided to infuse new life into the forgotten place of worship and commissioned two artists to renovate the little church, the English David Tremlett (b. 1945) for the interior and the American Sol LeWitt (1928 – 2006) for the exterior.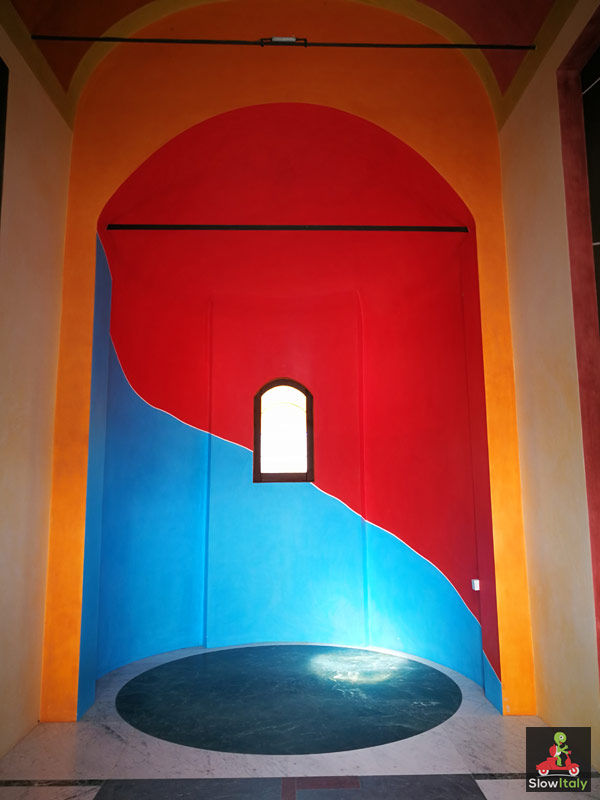 Using lively and contrasting colors, the two artists turned the place into a wonderful example of contemporary art. It is now known as Cappella delle Brunate or Cappella del Barolo in celebration to the vineyard to which it belongs. The chapel is open on weekends and hosts cultural events.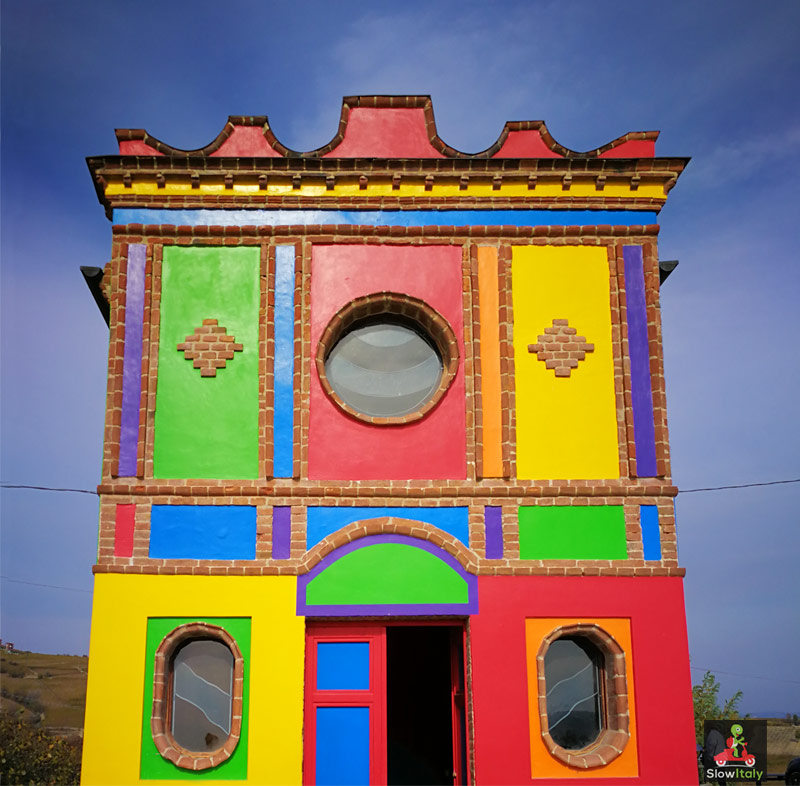 5 beautiful Italian sights seen through the lenses of 5 different photographers

Asymmetric and contrasting windows of Italy