From Bacon to The Beatles Exhibition in Milan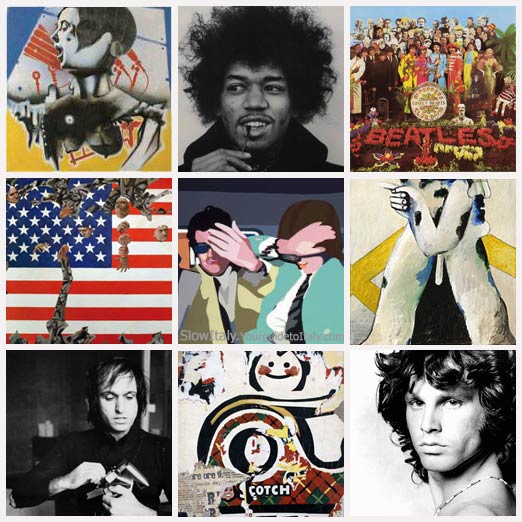 Until February 12, 2012 "From Bacon to The Beatles", a "mostra da ascoltare" in La Permanente, Milan
The exhibition "From  Bacon to The Beatles" offers a journey through the history of art in Europe during the years of rock'n roll. Innovative is that it analyses the figurative revolution of the 50s and 60s in the light of the contemporary musical revolution, highlighting influences and reciprocal inspirations.
It is the first exhibition with its own soundtrack juxtaposing works of masters such as the British artists Francis Bacon, Peter Blake and Richard Hamilton, the Italians Alberto Giacometti, Mimmo Rotella, Giuseppe Guerreschi and Mario Schifano, the American William Utermohlen, the German Horst Antes and the French Jean Dubuffet and Cesàr, with the music singed by The Beatles, Pink Floyd, Elvis, Hendrix, Joan Baez, Jim Morrison, Mick Jagger. The works on display include sculptures and mostly large scale paintings, which, set against the musical background, re-evoke the atmosphere of a period of great social, political and economic changes, from the Vietnam War to Woodstock.
Museo La Permanente. Via Filippo Turati 34, Milan, tel. 02 6599803.
Opening hours: Tue-Fri 10.00-13.00, 14.30-18.30, Sat-Sun 10.00-18.30.
Until February 12, 2012