1. Introduction
Campania is a region rich in culture and history, famous for its gastronomy, music and archeological sites such as Pompeii, Herculaneum, Paestum and Velia, as well as for its three gulfs (Naples, Salerno and Policastro). The most famous tourist attractions include the Amalfi Coast, Naples, Mount Vesuvius and the islands of Capri, Ischia and Procida.
2. Planning your trip to Campania
Top Cities to visit in Campania
(in alphabetical order)
Avellino
Benevento
Caserta and its Royal Palace and Park
Naples (Napoli)
Salerno
Sorrento
Other Sights in Campania
(apart from the cities mentioned above, in alphabetical order)
Amalfi Coast, with, among others, the picturesque towns of Amalfi, Maiori, Positano, Praiano, Vietri sul Mare, and Ravello, a beautiful little town with the famous Villa Rufolo and Villa Cimbrone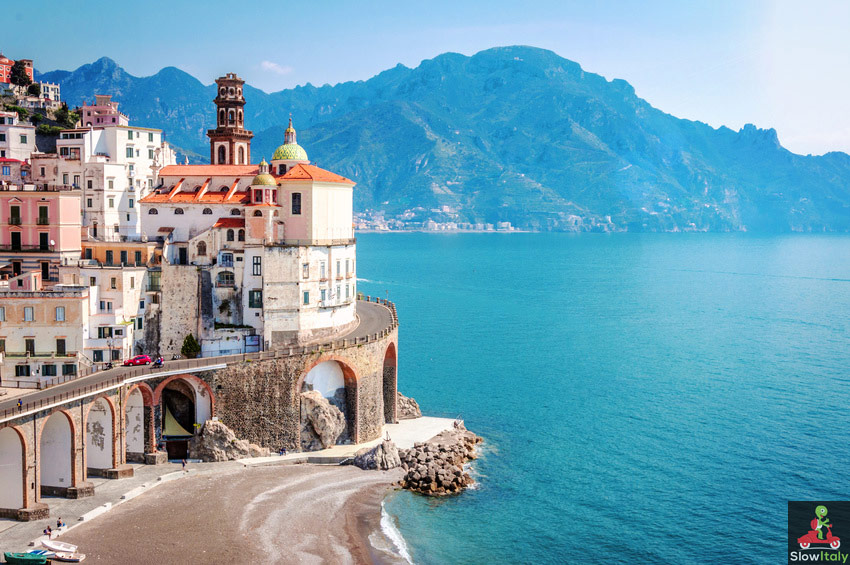 Calitri
Camerota
Massa Lubrense
Paestum: Greek temples
Palinuro, Cilento and Vallo di Diano National Park
Pompeii and Herculaneum: Roman archaeological sites
Sant'Agnello
Pozzuoli
Vesuvius
The islands of Capri, Ischia and Procida.
When to visit Campania
The summer months of June to August can get very hot and humid, therefore the best times to visit are the spring and autumn months of April & May, and mid-September and October, when the temperatures are milder.
3. Cuisine from Campania
Campanian cuisine is a mixture of two extremes: the poor people's cuisine, which varies from province to province, and that of the various noble families who have reigned in Naples over the centuries and have left their mark (French and Spanish) on the local culinary tradition. While Neapolitan cuisine tends to center on seafood, Casertan and Aversan dishes rely more on fresh vegetables and cheeses. The cuisine from Sorrento combines influences from both Naples and Salerno.
It is, of course, impossible to talk about Campanian cuisine without mentioning pizza and mozzarella di Bufala, which were invented here. It would take us too long to list all the typical dishes and products of Campania, but some of the most iconic ones include: Gatto' di patate, sartù, zucchine a scapece, sfogliatelle, pastiera and struffoli, as well as cheeses, such as pecorino di Laticuda, provolone del Monaco, and, as course, the delicious liquors Limoncello and Nocillo.
4. What to bring from Campania
Ceramic coffee cups, dishes, flowerpots or tiles
A bottle of Limoncello or Nocillo
A taylor-made tie from Marinella (Naples)
5. Useful info
Climate
The climate in Campania is typically Mediterranean along the coast, with mild winters and very warm summers. During summer rainfall is unlikely, except for the occasional thunderstorm. In the inner zones, however, the climate is more continental, with low temperatures in winter and moderate precipitation possible in summer.
Provinces
Campania is divided into five provinces: Napoli, Avellino, Benevento, Caserta and Salerno, the largest one (in km2) being Salerno and the smallest one Naples, while the most populated one is Naples and the least populated one Benevento. Not surprisingly, Naples counts the highest density of inhabitants per square kilometer, while Benevento the lowest.

6. Etymology of the name Campania
The name of Campania is derived from Latin, as the Romans knew the region as Campania felix, which translates into English as "fertile countryside".
7. Festivals and Events in Campania
For music lovers there are the Estate Musicale Sorrentina and the Ravello festival.
The Estate Musicale Sorrentina takes place in Sorrento in Summer. The Ravello festival takes place in Villa Rufolo every year from July to September to June on a stage built over the sea, to celebrate Wagner.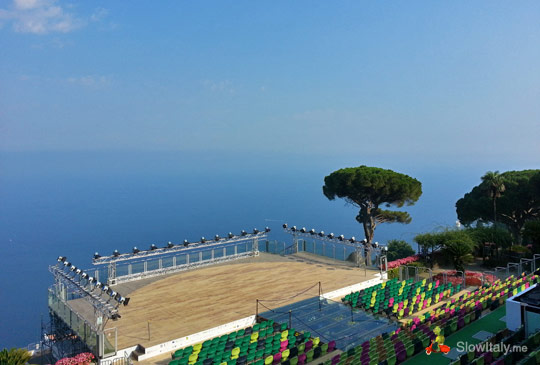 The miracle of San Gennaro is celebrated in Naples on the Saturday before the first Sunday in May.
The Estate di Napoli takes place in the city during Summer from July to September featuring various performance art events and films.
On the island of Capri there is the Settembrata Anacaprese, which throughout September features shows, games and gastronomic events in Anacapri.
8. Famous people from Campania
The world-famous baroque sculptor and architect Gian Lorenzo Bernini (1598–1680) who created the Four Rivers fountain in Piazza Navona, Rome, among many other master pieces.
The opera singer Enrico Caruso (1873-1921), the actor Antonio "Totò" De Curtis (1898–1967)
9. Related articles about Campania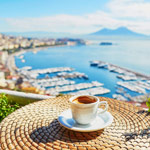 20 Things you can only do in Naples
Three Neapolitan classics beyond pizza: mozzarella, sfogliatella, tazzulella

Capri, Ischia and Procida: three Poets' islands in the Gulf of Naples

Palinuro, Pisciotta and the coast of Myth

A Slow break with riddles in the timeless borgo of Camerota (Salerno)
Photo credits: Campania collage by Slow Italy from photos of Amalfi church by Kristobalite, Positano sunset by Hozinja, Meir Jacob, Golden Puppy, Ninian Reid; Atrani © Pfeillerv/fotolia;