20 amazing and otherworldly doors in Italy
The front door of a house can tell a lot about a home and its inhabitants. It can be inspiring, inviting or sometimes even perplexing.
Here is a collection of some beautiful and otherworldly doors throughout Italy, which have either been purposely decorated or which are intrinsically amazing, because of their age, their placement, their meaning or just because they defy any logic.
1. Theater door, Palermo (Sicily)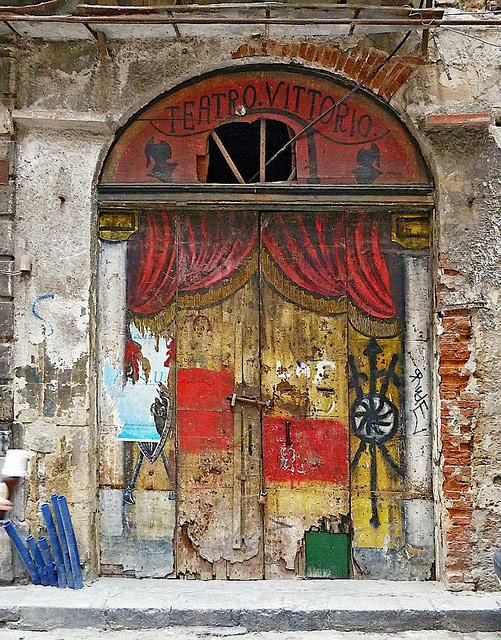 2. Patchwork door, Burano (Venice, Veneto)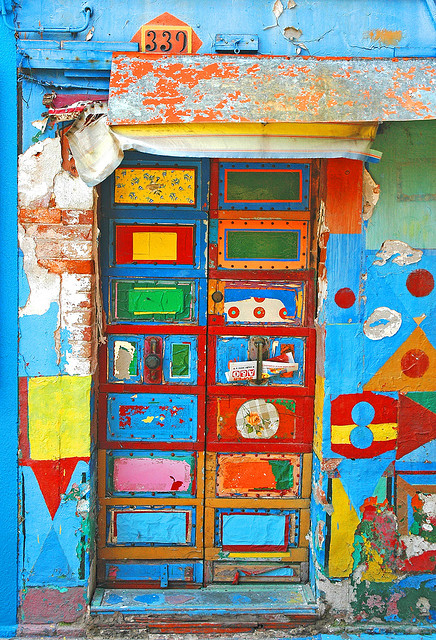 3. Trompe-l'oeil painted door, Valloria (Imperia, Liguria)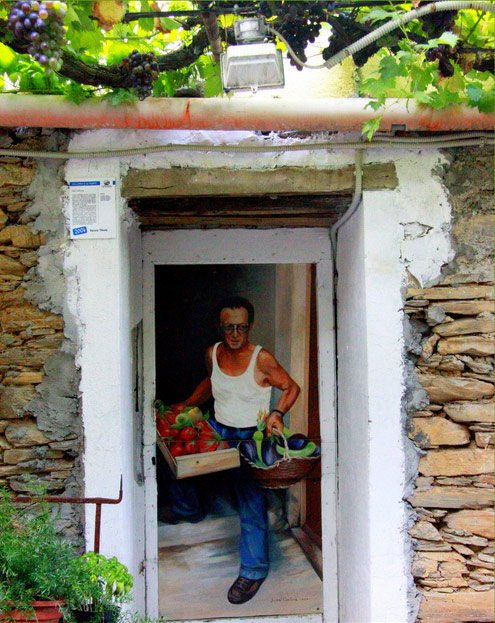 4. Psychedelic door, Fossabanda (Pisa, Tuscany)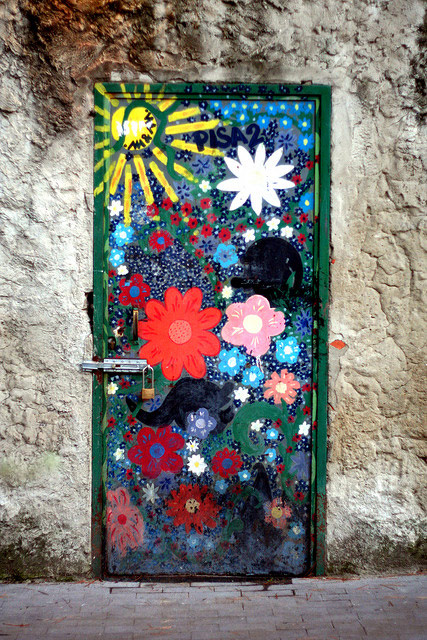 5. Submissive door, Castellarano (Reggio Emilia, Emilia-Romagna)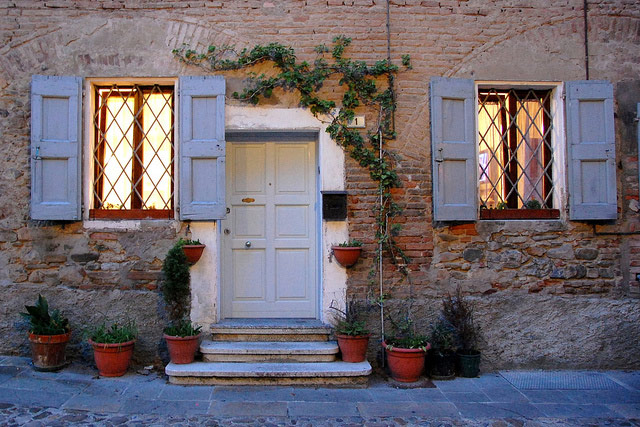 6. Green door, Cinque Terre (Liguria)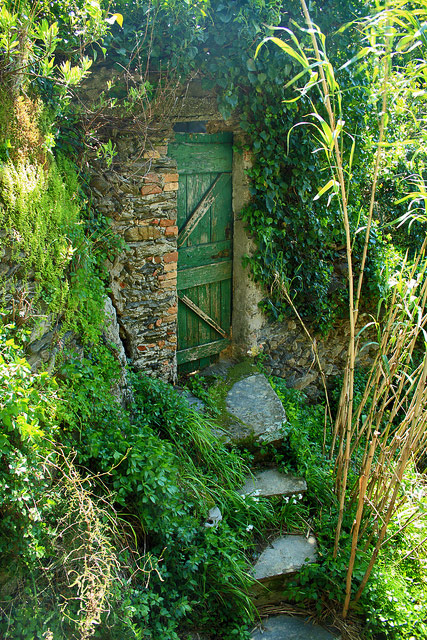 See also: Cinque Terre, a photo and foodie tour.
7. Door to nowhere, Sorrento (Campania)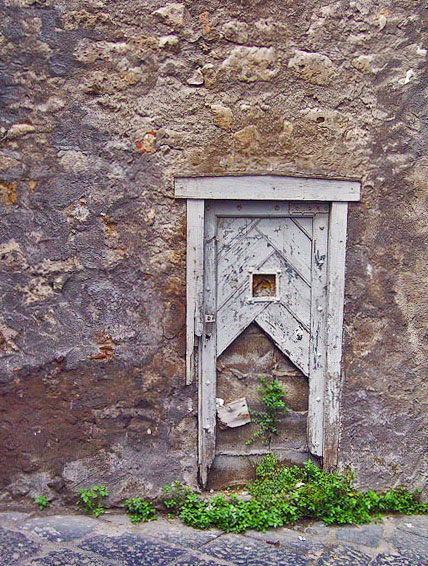 8. Murales door, Bari Sardo (Ogliastra, Sardinia)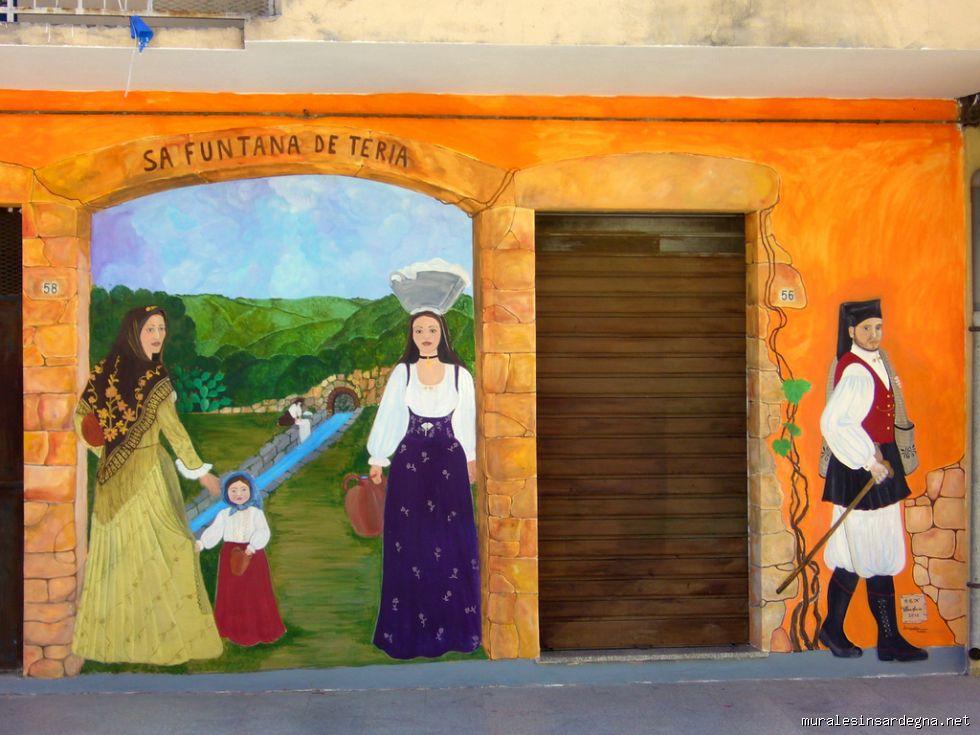 See also: 15 mural towns of Italy.
9. Weird door, Naples (Campania)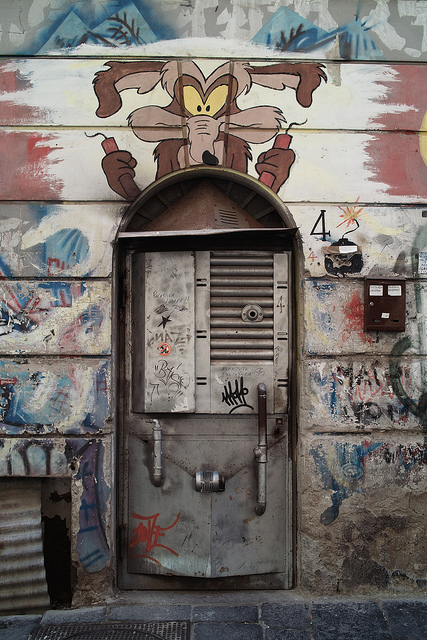 10. Ghost door, Naples (Campania)
11. Door sealed with wine boxes, Cinque Terre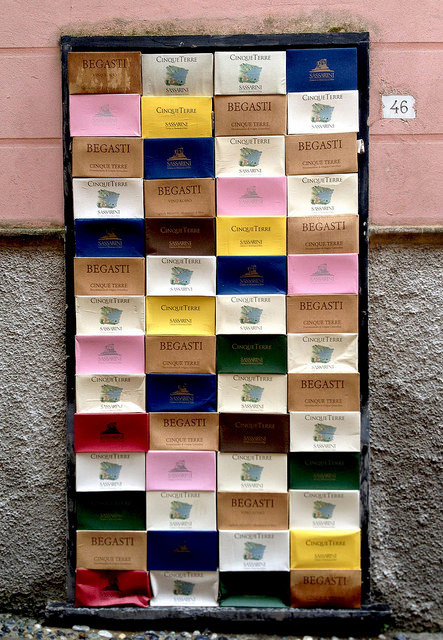 12. Door to paradise, Ravello (Amalfi Coast)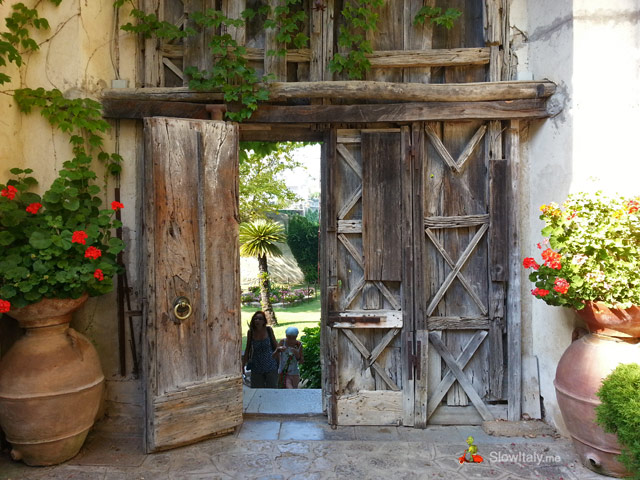 13. Logic-defying door, Orvieto (Umbria)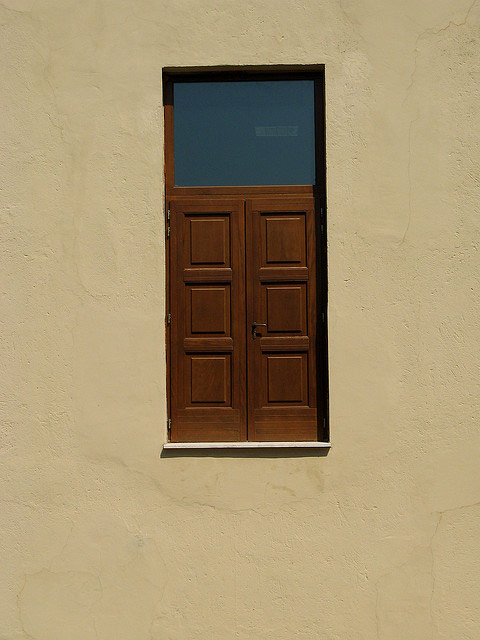 14. What-the-beep??-door, Rome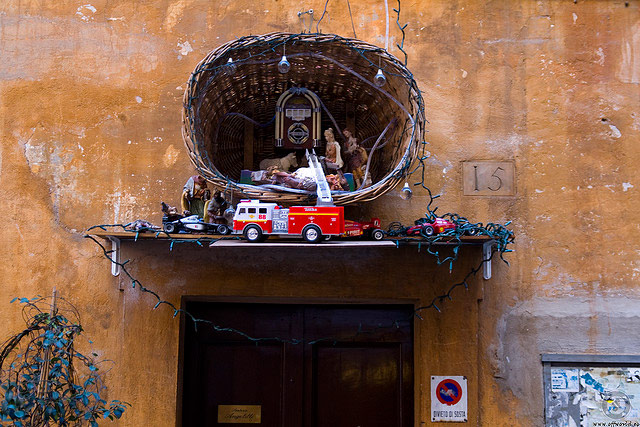 15. Murales door, Dozza (Bologna, Emilia Romagna)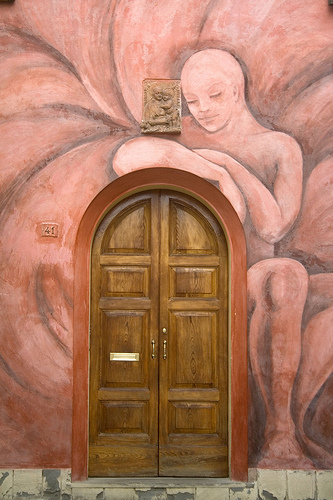 More photos of Dozza murales.
16. Trulli door, Alberobello (Puglia)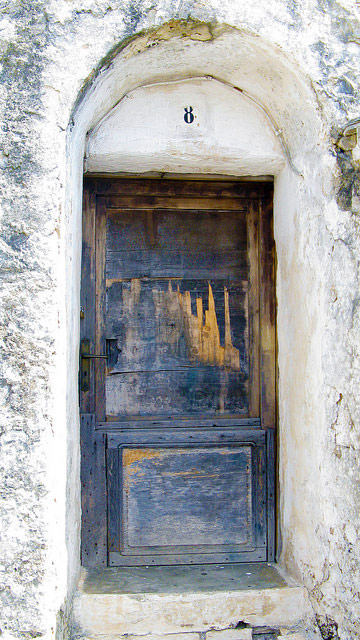 More about Alberobello, the capital of the cone-roofed drystone dwellings.
17. Magritte-inspired door, Valloria (Imperia, Liguria)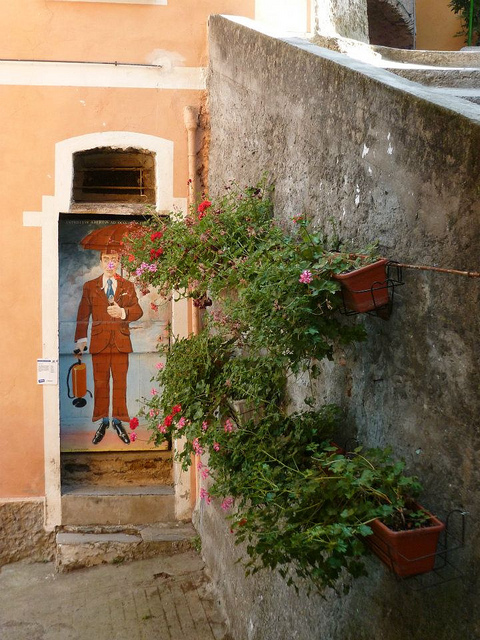 18. Cactus door, Ostuni (Puglia)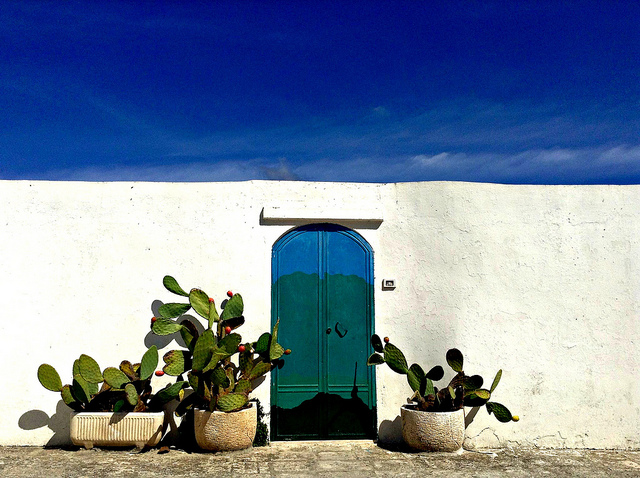 Read more about Ostuni, the white town.
19. Forget-me-not door, Naples (Campania)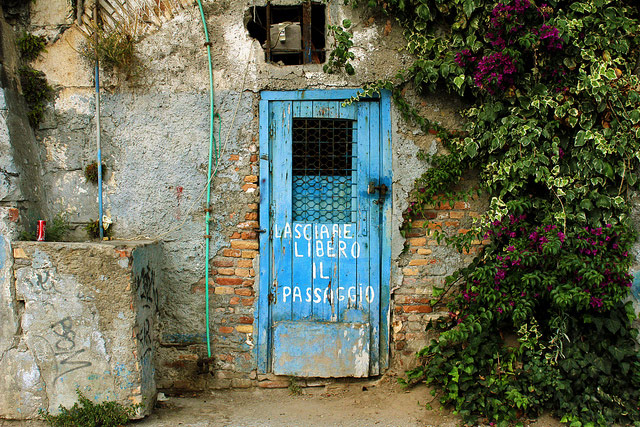 20. Ubiquitous doors, Venice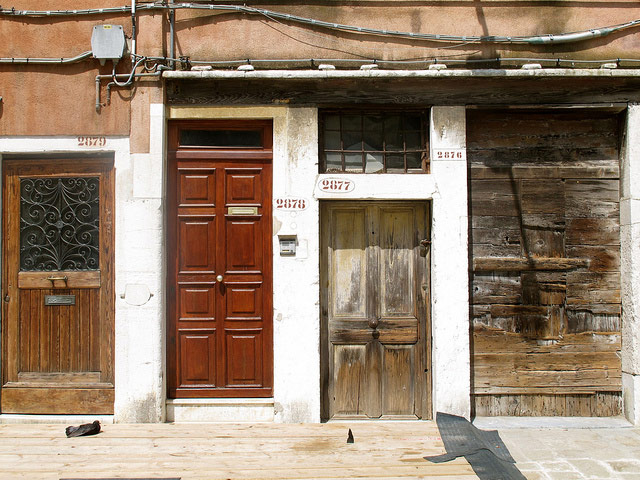 Photo credits (top to bottom): Palermo by txmx 2; Burano door by John C. Hutchins; Valloria by Myhaul; Fossabanda by Urban combing; Castellarano by Antonio Trogu; Cinque Terre by Alan Sheffield; Door to nowhere by Sarah Gadd; Bari Sardo by Murales in Sardegna; Naples by Nicolais Vigier; Ghost door Naples by Vin; Wine box door by Sarah; Ravello by Slow Italy; Logic-defying door by Roel Driever; Rome by Jorge Ferrer; Dozza by mikedangeR; Alberobello by Claudio; Valloria by Loredana; Cactus door by IsabelleTheDreamer; Blue door Naples by Rocky Lubbers; Ubiquitous doors by Christopher Lewis.