4 Useful Android Apps when traveling in Italy
Four useful Android Apps to assist you on your travels through Italy, that will help you check train timetables and buy your tickets, select the best Italian wineries and wines, learn Italian easily and check weather conditions a few days ahead.
1. Italian trains timetable
Android App for italian train timetables for Trenitalia, Trenord, NTV Italo and Arenaways, inclusive with real-time trains tracking with the following functions:
– Search timetable
– Search train by number
– Search station
– Ticket Price
– Nearest stations
– Map of stations
And additional functions, such as:
– Social function to share additional information about trains
– Real-time delays
– Buy ticket from the app or browser
– View last purchased tickets
– Change reservation
– Save timetables for offline use
– Share timetables via sms/email/etc.
– Share a train with its delay
And widgets to insert the timetable on your Home page with delay in real-time. Further info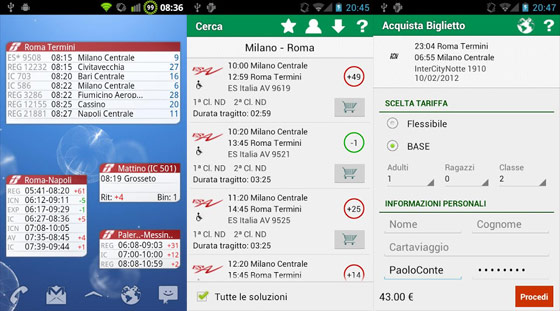 2. NEW: The Gambero Rosso guide, Italian Wines 2013
Android app guide to the Italian wine sector, reviewing 20,000 wines and 2,350 wineries.
Information provided includes:
– addresses and contacts
– winery size (hectares under vine and bottles produced)
– type of viticulture (conventional, organic, biodynamic or natural),
– information relevant to visiting and buying directly from the winery
Each label is supplemented with an indication of its average price in wine shops, its price range, and by a qualitative evaluation based on the Gambero Rosso iconography: glasses, ranging from one to three. This edition includes 399 wines that obtained the Tre Bicchieri ranking, symbol of Italian wine excellence.
Also included, Tre Bicchieri Verdi, that is, the listing for Green Tre Bicchieri wines, the top ranking labels that are noteworthy for having been produced with particular attention to the environment and to organic or low-impact agriculture (93 in this year's edition).
Further info.
3. Learn Italian
Free starter course to learn Italian with the on-line language learning community Busuu.com, with over 3,000 words and key phrases for beginner to advanced intermediate levels. The app covers 150 different topics using day-to-day situations, including a new travel course. Sections include vocabulary, dialogues and interactive tests.
Free version includes 20 complete learning units
No internet connection required
Further info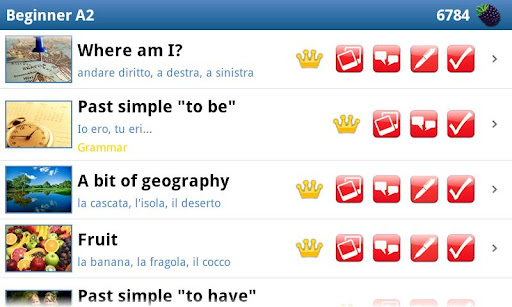 4. Weather for Italy
Live weather forecast for Italy supervised 24/24 by Italian meteorologists
Weather forecasts available for the morning / afternoon / evening and updated up to 10 times a day, including the following info:
– Perceived temperature
– Probability of sunshine and precipitations
– Average, mimimum and maximum temperatures
– Wind force, wind direction, gust force
– Limit of snowfall
– Limit zero degrees
– Fog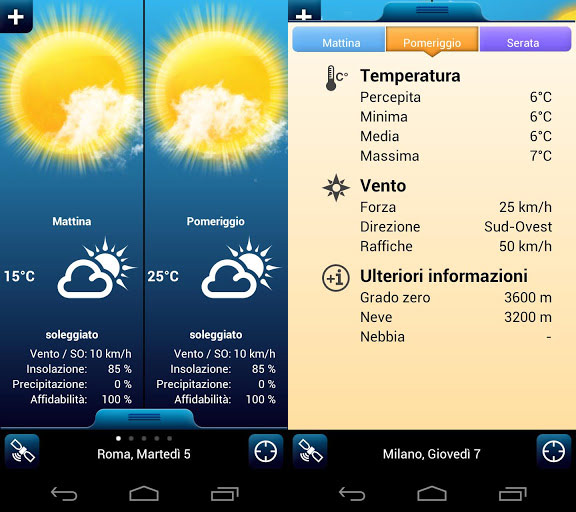 You might also like:





10 Usefull iPhone Apps for traveling in Italy