CioccolaTò, Turin's Chocolate Festival, and a little taste of chocolate history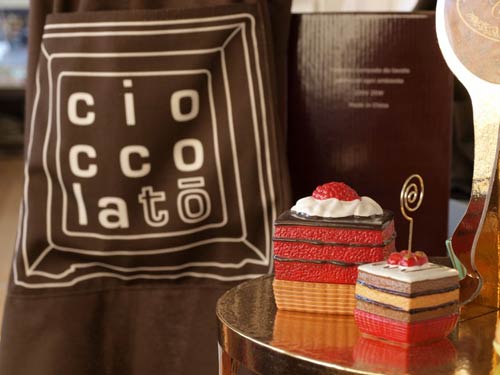 A true feast for the chocoholic's eyes and palate, Turin's annual chocolate festival, CioccolaTò, will run from March 2 to 11, 2012.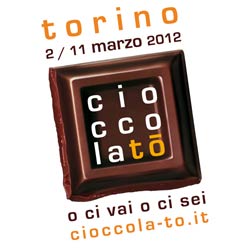 For nine days, tourists and Italians alike will have the opportunity to discover some of the best and finest in the Turinese and Piedmontese tradition of chocolate making.
Turin has a long association with the cocoa delicacy. While it were the Spaniards who brought the Aztec delicacy to Europe, it was Turin which really became the first capital of chocolate, as testified by a written document. It is a Certificate given to the chef Giovanni Antonio Ari in 1678 granting him regal permission to sell the creamy chocolate-drink for six years. Many other Turinese chocolate sellers followed. In 1763, a hot drink made from chocolate, espresso coffee and whole milk sold in Turin at Caffè al Bicerin became a favorite among Italian and European aristocracy and artists.
As for the famous gianduiotti, they are the direct result of the English embargo on cocoa during the Napoleonic wars. To curb the embargo, Turinese chocolate makers had the idea to mix hazelnuts, which were abundantly available in Piedmont, into the chocolate creating the famous gianduja. By 1865, Caffarel Prochet created the first gianduiotti as they are known today.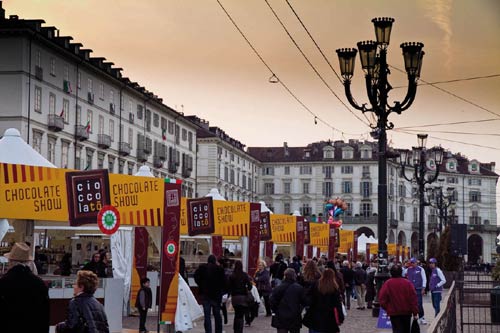 Chocolate history and tradition will be central to this year's edition of Turin's chocolate festival. Hundreds of chocolate makers and over 6,000 references from all parts of Italy and Europe will be present. The festival will include tastings and cookery demonstrations and all kinds of cultural activities, educational games and demonstrations in chocolate making and decorating.
The area on Piazza Vittorio Veneto called Chocogadget will feature chocolate-themed merchandising with over a hundred different products dedicated to chocolate, such as the surprising Chocolamp, Chocoumbrella and lots of other choco-gift ideas. Restaurants and cafés of the city center will participate in the event as well.
Special events include the Women's Chocolate Day on March 8, and the Gianduiotto Day on March 11.
For the first time this year, International Chocolate Awards will reward the best chocolate in each category: fondant, milk chocolate, hazelnut chocolate and stuffed chocolate. A separate Gianduiotto award will go to the local gianduiotto chocolatier who most respects and best promotes the Turinese gianduiotto tradition.
If you'd like to get an idea of what the Turin's chocolate festival looks like, I suggest you have a look at the great article about last year's edition with plenty of photos by Food Lover's Odyssey.
Info: www.cioccola-to.it
You may also like:




Best historic cafés of Turin



Cioccoshow Chocolate Fair Bologna