Presepe nel Pozzo, the underground nativity scene in Orvieto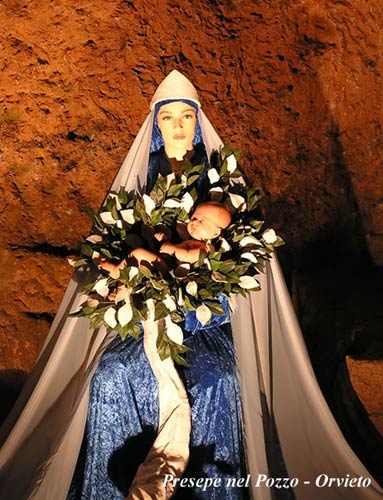 The Presepe nel Pozzo of Orvieto is a wonderful animated nativity scene staged in an Etruscan cave located at the end of the underground archaeological itinerary of Pozzo della Cava, in the medieval district of Orvieto, in Umbria.
The realistic characters of this unusual underground nativity scene are life-size figures, animated by techniques and special effects used in stage and film.
Year after year the Orvieto Christmas Crib follows a different theme, offering each time a different interpretation based on a philological game involving tradition and sacred texts.
From Dec. 23 to the 1st Sunday after the Epiphany
Pozzo della Cava – Via della Cava 28 – Orvieto – Italy
phone 0039/0763.342.373 – fax 0039/0763.341.029
Info: www.pozzodellacava.it
See also: Umbria