Inspector Montalbano: most popular TV series ever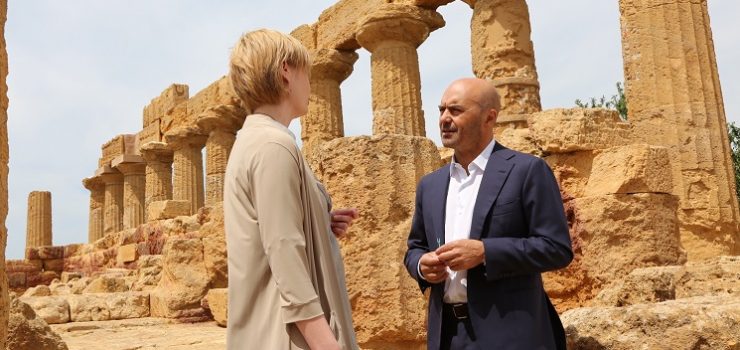 Yesterday night's episode of Il Commissario Montalbano, the police detective created by the Sicilian author Andrea Camilleri, set a record of 11.27 million viewers and an audience share of 44.11% on Rai1. That is the highest score recorded by any TV series in the last 15 years. The episode was also the most commented TV program on social media yesterday.
The series has drawn a record audience of one billion viewers in its 18-year run. Known in English-speaking countries as the Inspector Montalbano series, it is one of Italy's most successful exports, both as TV series and as a novel.
The moody and melancholic inspector character was created about 23 years ago by Andrea Camilleri who was born in the area where the novels are set, more precisely in Porto Empedocle. The first episode aired in 1999.
The original books, written in a mixture of Italian and Sicilianized Italian, offer a picturesque description of Sicilian society, lots of local color, dry humor, astute detective work and rich descriptions of the island's cuisine.
Our article In the footsteps of Inspector Montalbano: Andrea Camilleri's Sicily from Siracusa to Agrigento shows you were the novels were set and the episodes have been filmed in so-called Baroque Sicily (Ragusa Ibla, Modica, Scicli, Ispica…) and along the sea side strip that goes from Porto Empedocle to Capo Passero.
For a complete itinerary of the Montalbano sights, read our article here.