Roman theater of Gubbio, Umbria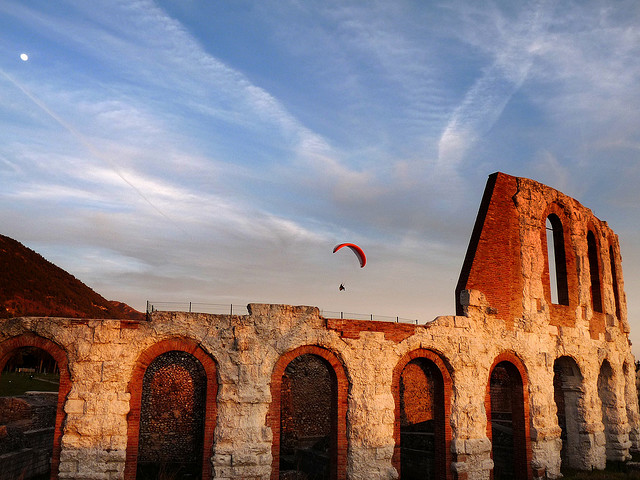 Dating from the reign of the emperor Augustus, the Roman theater of Gubbio in Umbria was the second-largest in the Roman Empire, second only to the Theater of Marcellus in Rome.
The theater of Iguvium (Iguvium was the name given to Gubbio at that time) is the chief relic of the ancient town, testimony of the importance of Gubbio at that time. The ancient town extended much farther into the plain, including the area where the Roman theater is situated.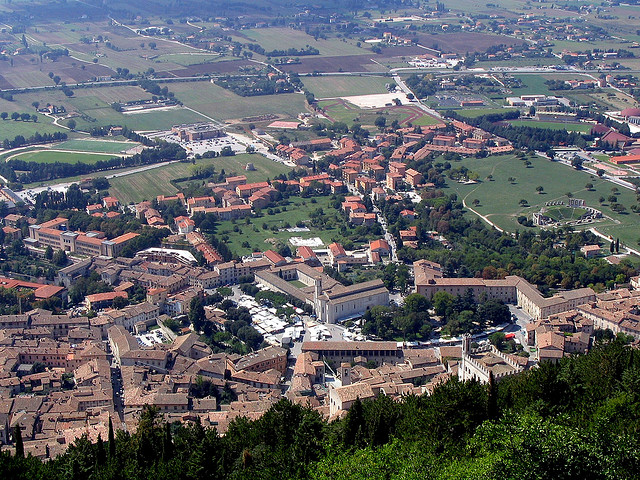 Often cited as the 'Roman amphitheater of Gubbio', the theater of Iguvium is not actually an amphitheater. Ancient Roman amphitheaters were either oval or circular in shape with a central stage surrounded by seating tiers, while Roman theaters – like the theater of Iguvium – were semi-circular in plan. They differed not only in lay-out and characteristics, but also in function. While amphitheaters would feature races, gladiator combats and executions, Roman theaters hosted events such as orations, plays and choral events. Therefore, Roman theaters sought to enhance the natural acoustics through their structure in semicircular form, while amphitheaters did not need superior acoustics and concentrated more on space and visual impact.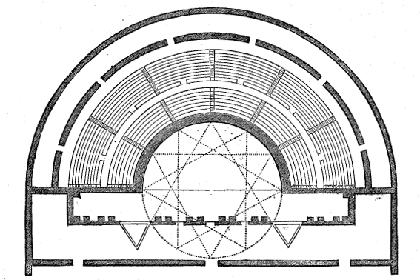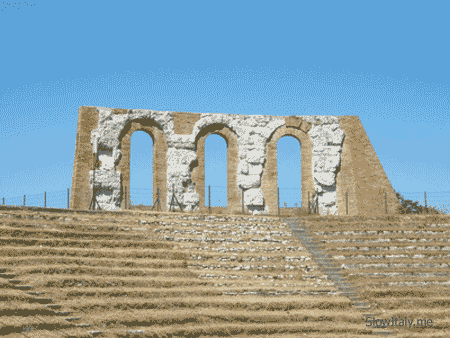 Besides its historical value the Theater of Iguvium is also architecturally important because it is one of the earliest theater built entirely upon two-storey hollow substructures.
Often described as virtually 'intact', the monument has in fact suffered significant damage through the centuries. After the fall of the Roman Empire the town of Gubbio was sacked by the Goths and what was left of the theater was further dismantled because of the need for stone to rebuilt the medieval town.
Today concerts and classical plays are staged in the ruins of the Umbro-Roman theater.