Meandering through Dozza's multicolored murals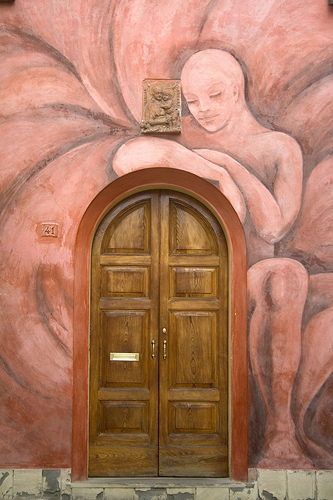 Dozza is a litttle town situated between Bologna and Imola, known for its Rocca (fortress) and colorful murals in the picturesque historic center (borgo).
A festival of murals takes place every two years, during which famous national and international artists decorate the town walls with murals based on perspective drawing, trompe-l'oeil and other wall painting techniques.
The paradoxical view of modern street art set in an ancient medieval town, dating back to 1126, is rather compelling.