National Befana Feast in Urbania, Marche, from January 2 to 6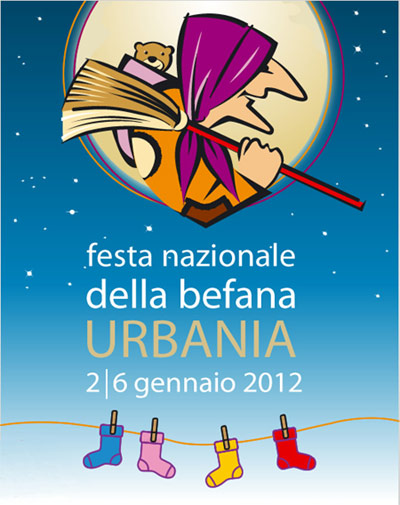 For five days the beautiful town of Urbania in the Marche region will celebrate the National Feast of the Befana, the old witch who, in the Italian folklore delivers gifts to children throughout Italy on Epiphany Eve (the night of January 5).
She is usually portrayed as an old lady riding a broomstick through the air wearing a black shawl. She is often represented covered in soot, because she enters the children's houses through the chimney, smiling and carrying a bag filled with candy and gifts.
From January 2 to 6, Urbania's windows will be dressed with hundreds of socks, while acrobats in Befana outfits will be climbing down the town's (bell) towers. There will also be colorful stalls and a variety of games and workshops dedicated to the children.
More about the legend of the Befana