Best authentic Italian restaurants abroad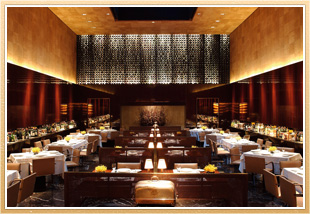 The Best Authentic Italian Restaurant award, acknowledging "the restaurant that has best demonstrated the ability to offer the essence of Italian art & eating" has been given to three Latin American restaurants this year.
The award was created by Birra Moretti in partnership with Restaurant magazine, creator and organiser of the World's 50 Best Restaurants program, with the idea to reward those chefs across the globe who best advertise the values of authentic "Italianness": "first of all the quality of the raw materials and the know-how, but also the warmth of true hospitality, and the pleasure of fine eating in good company. A simple pleasure that has always been an indispensable part of Italian culture, a precious moment which Italians export to many countries around the world."
This year's winner is Fasano, São Paolo, Brazil, a restaurant that is renowned for its innovative cooking served in stylish surroundings. The chef's trademark cuisine consists in combining the old with the new, reinterpreting and reimagining traditional recipes, some of which may be more than 200 years old. His cuisine is not limited to only one region, but offers regionally inspired menus from all over the Italian peninsula. As in the truly authentic Italian cuisine, the ingredients shift with the seasons, both homegrown and from Italy.
The runner-ups are: Cucina Paradiso, Buenos Aires, Argentina and L'Osteria del Becco, Mexico City, Mexico.
Info: www.theworlds50best.com