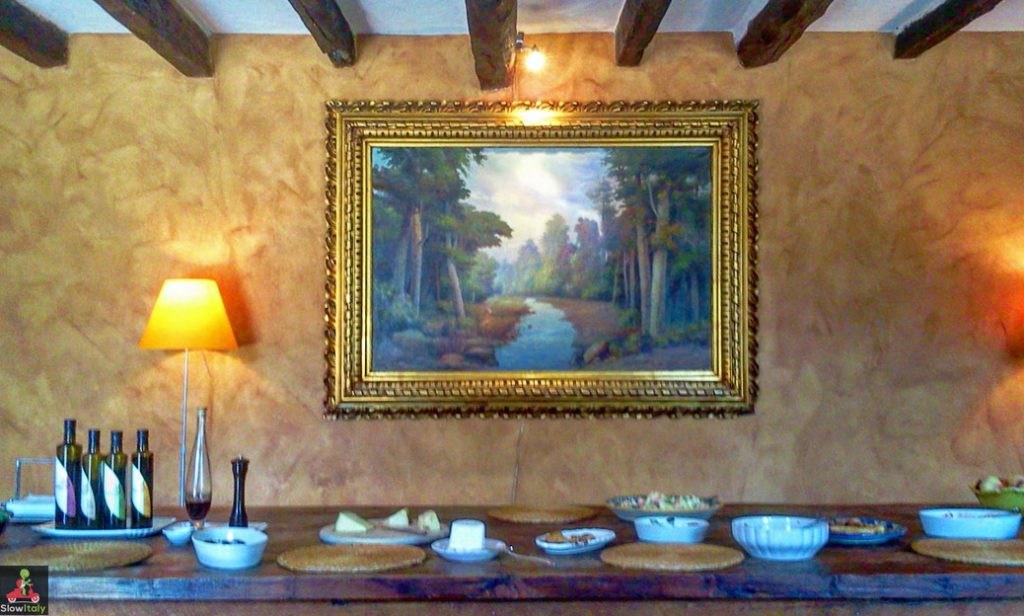 The trend for agricultural tourism has increased exponentially in Italy in recent years. Across rural Italy  more than 22,000 places offer the very popular form of accommodation known as agriturismo.  
An Agriturismo is a type of paid accommodation where a room, or room and board, are offered on a farm, wine or oil producing property, mountain chalet, or any other type of estate  involved in primary agricultural production activities (land cultivation, livestock farming, forestry). On top of room and board, tastings and other activities typically linked to the property may also be included among the services provided by an agriturismo.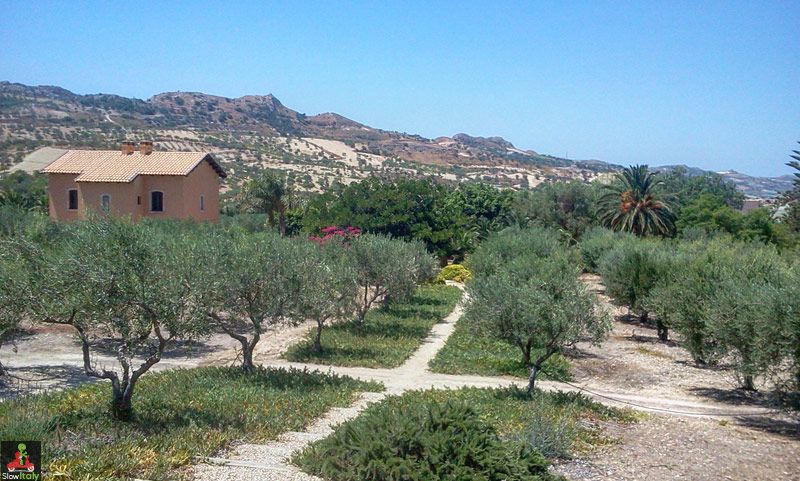 This type of accommodation emerged after a tough economic period in Italy between the 1960s to the 1970s, when small-scale farms saw their profits plummeting and many farmers were forced to abandon their farmlands that had been handed down from generation to generation to seek out better-paid work in the cities.
Desperate to preserve the old farming traditions, the European Union introduced new incentives and two framework laws were passed in Italy first in 1985, then in 2006, to define and regulate the activity of Agriturismo. By diversifying into the travel industry, family-owned farms manage to survive in an increasingly difficult economy. It offered them a new opportunity to boost their income by taking in paying guests while offering them a taste of rural life.
As a result, a lot of fabulous old estates could be restored to their former glory, but also smaller traditional family farms could be saved from bankruptcy, and the agriturismo industry has been thriving ever since.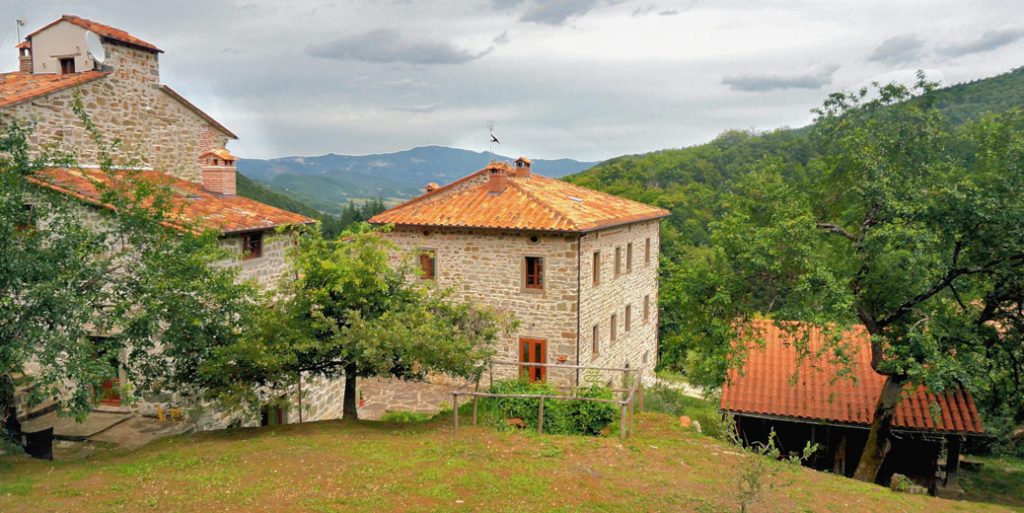 As a traveler, favoring a farm stay over another type of accommodation is thus a way to support those agricultural entities, which would otherwise disappear. It is also an interesting and easy way to practice responsible tourism by supporting a form of tourist accommodation and activities that do not alter nor disrupt the natural environment, as these locally-owned and family-run farms are perfectly integrated into the existing economic and social activities of the area. Additionally, the hosting activity often also contributes to finance renovation works and combat rural desertification by keeping the small, traditional villages in which they are located, together.
Rural desertification is the term used to describe the dereliction of entire villages by an increasing number of people moving to larger cities in order to find work, with as a result that the local schools, shops, train stations, post offices close down, resulting in even more people moving further and further away to find what they need. This results in the emergence of entire 'ghost' villages, often with charming little houses and churches, but where all life has disappeared. In some villages the trend has been successfully reverted thanks to services and activities catering to tourists.
Another positive effect of farm stays has been the introduction of new crops and new types of stock breeding specifically intended for catering and recreational activities. Traditional rural culture and folklore, local handicrafts and gastronomy have also been given a boost by this type of tourism.
It is sometimes sufficient to keep one pool of activity working to attract new activities and restore the cohesion of entire villages. As such, favoring agriturismi as your type of accommodation is a way to combine traveling with a useful investment and offering a helping hand without necessarily having literally to roll up one's sleeves.
That be said, farm stays are also the perfect choice for those preferring an active vacation. When practiced on a working farm, the stay may include the opportunity to assist with farming tasks or take cooking classes during the stay. Some agriturismi can arrange riding, fishing, hiking or other activities practiced on-site or in the area.
To be classified as an agriturismo, guests must be housed on the farm itself and catering must include a certain amount of the farm's produce, which can be supplemented with products from neighboring farms or regional products. So, when breakfast and/or meals are included in the stay, these will typically be prepared with predominantly local produce, something both foodies, locavores and food-conscious travelers will appreciate for the quality of the food products. It is also an excellent opportunity to discover and try traditional home-made dishes that are not always easily found in restaurants.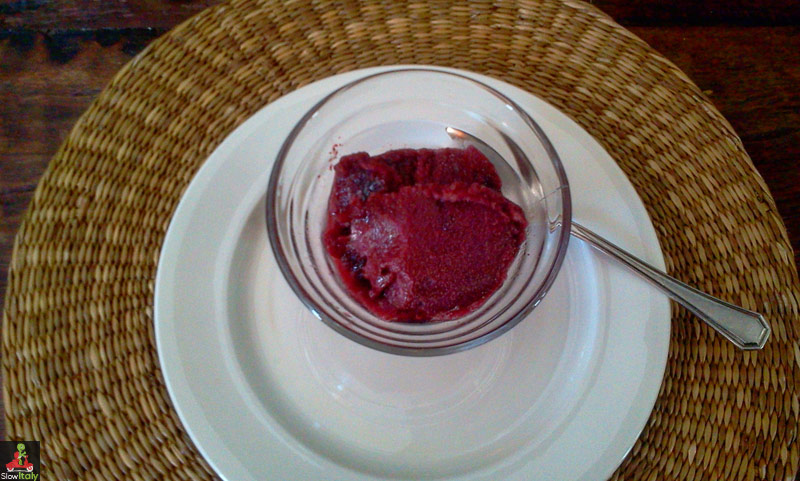 Some agriturismi will also organize tastings and/or offer their own produce for sale, such as olive oil, wine, cured meats, cheese, jams, honey and crafts. Agricultural tourism has in fact reversed the traditional system that consisted in transporting agricultural products to the customers and consumers, into leading consumers back to the farm.
As they have often been part of the region for generations, farmer hosts are usually in a good position to give advice about local culture and folklore, as well.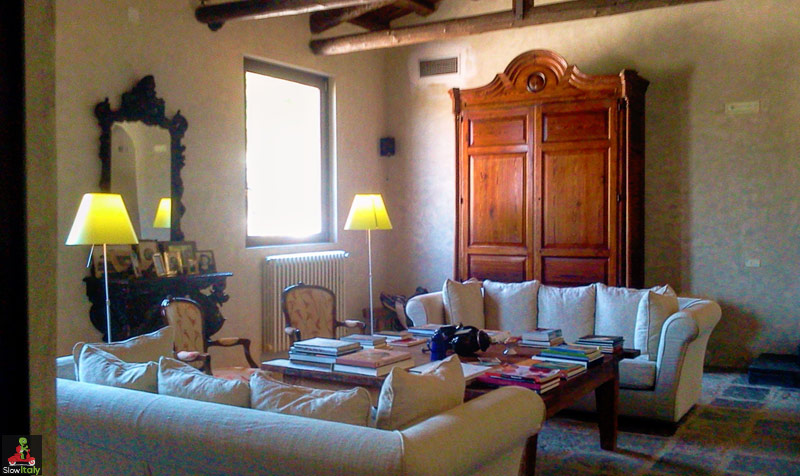 Agriturismi can be found in every region of Italy, offering the same range of accommodation as B&Bs, from budget, over rustic and romantic, to luxury. The regions with the highest numbers of agriturismi are Tuscany, Trentino-Alto Adige, Piedmont, Lombardy and Veneto, while the largest estates (with the highest number of beds) are located in Sicily and Puglia, but farm stays may also be a nice alternative to discover regions such as Basilicata, Abruzzo, Molise and Marche. One out of three agriturismi in Italy is managed by women.
Often a minimum stay is required, especially in peak season, and booking in advance is recommended.
Photo credits: all photos © Slow Italy, except Bioagriturismo Il vigno by Erin Johnson.