1. Introduction
One of the smallest of the Italian regions, Basilicata is located between the "toe" (Calabria) and the "heel" (Puglia) of the Italian boot.
It has a short coastline on the Tyrrhenian Sea (southwestern side) between Campania and Calabria, and a longer one on the Gulf of Taranto on the Ionian Sea (southeasten side) between Calabria and Puglia.
The region counts to provinces: Potenza and Matera
2. Planning your trip to Basilicata
Top Cities to visit in Basilicata
(in alphabetical order)
Potenza: the regional capital
Matera and its "Sassi", a unique urban area, continuously inhabited since the Paleolithic era, that has been declared a UNESCO World Heritage Site.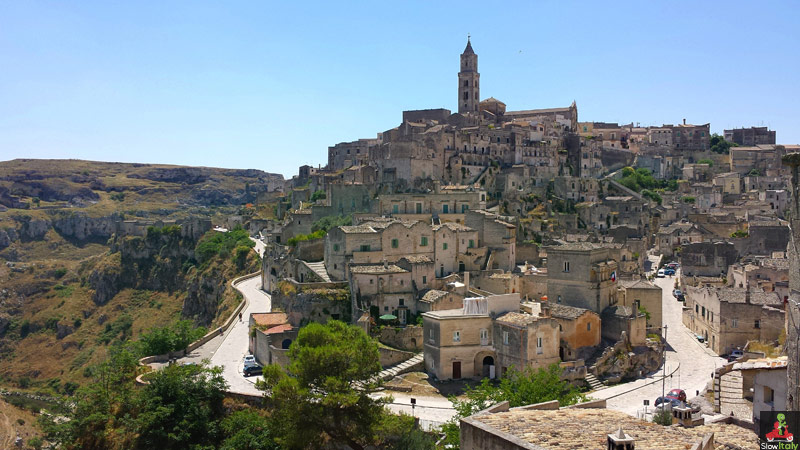 Maratea: the only town of Basilicata alongside the Tyrrhenean Sea. The twon consists of two parts: Marina di Maratea, also known as the "Pearl of the Tyrrhenean" and Maratea Centro Storico, "the town of the 44 churches".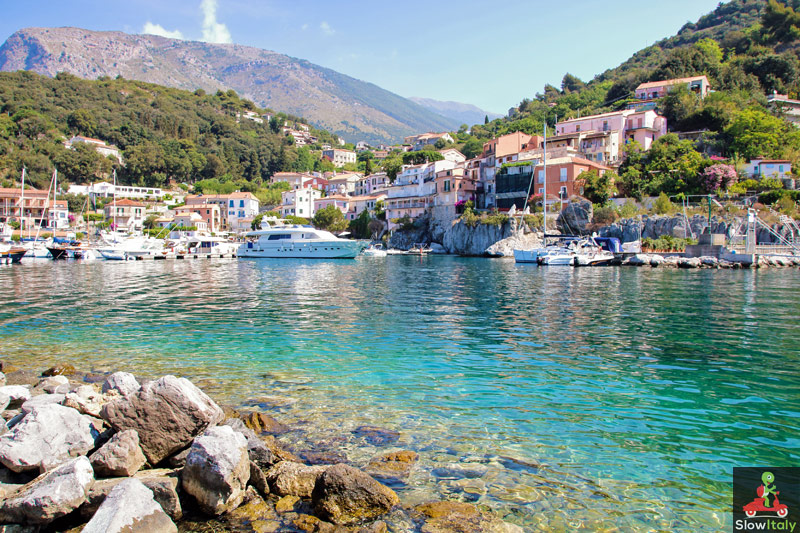 Policoro
Ginestra
Venosa
Other Destinations in Basilicata
Lagopesole
Melfi and its castle
Metaponto and its ruins of the ancient Greek city of Metapontum
Monticchio Lakes
Montescaglioso
Parco Nazionale del Pollino
Gulf of Policastro with its small beaches
Rionero in Vulture
Craco, the ghost town
When to visit Basilicata
Basilicata has a variable climate influenced by three coastlines (Adriatic, Ionian and Tyrrhenian) and the complexity of the region's physical features. The climate is continental in the mountains and Mediterranean along the coasts.
Basilicata can be visited anytime from early Spring to mid-October without losing any of the region's authenticity and silence, as tourists are still relatively rare, even in the high season. If you visit the region in July, don't miss the Festa della Madonna Bruna in Matera on July 2nd.
If you're planning a trip in Autumn, you could organize your vacation to coincide with some local food festivals, when the charming little towns are adorned with street stalls selling delicious local dishes and produce.
3. Cuisine
The Lucanian cuisine, as Basilicata's cuisine is also known, is very rich, original and varied. The originality of the Lucanian cuisine is to blend and sublimate the simplest ingredients (legumes, cereals, vegetables) with seasonigs and aromatic herbs in such a way as to enhance the flavor of even the poorest dishes. Vegetables are often served as a first course, either alone or accompanied by legumes or pasta: field chicory in broth, fava beans and chicory, almond skins with turnip tops.
Hand-made pasta typical of the region include: fusilli, lagane, capunti, cavatelli, calzoni (folded-over pizza), orechiette ('little ears'), strascinati, etc. Cheeses, such as the Lucanian 'pecorino' (a blend of 70% sheep's milk and 30% goat's milk) are a recurrent ingredient. Other cheeses still produced following traditional methods are: ricotta, burrata, mozzarella, scamorza, manteca, various provolas (fresh buffalo-milk cheese), caciocavallo (gourd-shaped cheese from southern Italy) and cacioricotta.
Another component of the Lucanian cuisine is the lampascioni, a variety of wild onion with a very a distinctive flavor. They are served alone or in combination with other dishes.
4. Related articles about Basilicata

Matera, the unique underground town
Craco, the ghost town
Maratea, the town with 44 churches
Photos credits (top to bottom), Basilicata collage: all photos © except, Maratea by Mozzercork, Matera at night by Tango7174, basilicata countryside by Luciano Rizzello, detail church Matera © Mi.Ti./Fotolia.com. Matera by Idéfix; Marina di Maratea © Lauradibiase/Istockphoto