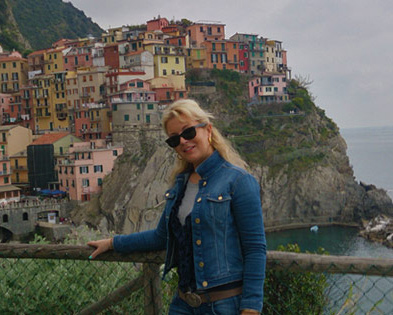 I'm Catherine, a linguist and former criminologist, now full-time dedicated to my on-line travel magazine Slow Italy. When I am not (slow) traveling through one of the beautiful regions of Italy, I'm based part-time in Rome and part-time in Geneva travel writing and researching future destinations, while thinking about inspiring and engaging ways to entice people to practice "slow" and travel deeper.
I am a slow traveler. I enjoy moving, exploring and traveling without too much planning, improvising and acting as the opportunities arise. Mostly following my own path and palate, I enjoy discovering unexpected treasures and underrated gems, while leaving time for meaningful exchanges with inspiring people and places.
As a linguist and criminologist, I have a natural inclination to research and track down the less obvious: underrated places, off-the-beaten-track itineraries, local legends and best kept secrets, hidden etymologies, etc. This is what motivated me to create an Italy travel magazine that focuses on exploring different ways to (re)discover Italy, which are both inspiring and more sustainable, by creating benefits for the local communities and diverting travelers away from the usual, saturated tourism hot spots.
I love photographing people and places when I travel. I feel the faces, characters and scenes I capture in the back streets and markets tell us more about the local life and atmosphere, than any guide book could do. It is not about shooting top-of-the-art portraits or landscape photos with perfect backgrounds, but about capturing moments of truth, trying to grasp a graceful moment while it's there… Authentic people and  genuine emotions make my heart sing.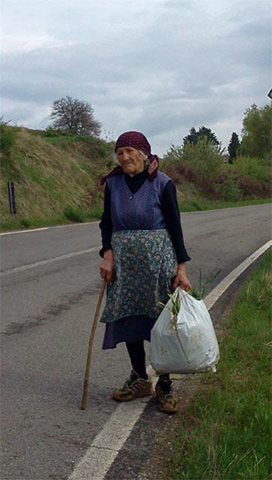 I am also a slow food person, without being a devotee. Many of the slow food and locavore principles just happen to correspond to the way I do my food shopping and cooking in Italy.
While I enjoy my digital nomadic lifestyle, I'm also fascinated by the simplicity, slow pace and craftsmanship of olden days. One of the things I like so much about Italy is precisely this: its being on the forefront of innovation, design and entrepreneurship, yet at the same time so keen on preserving the local traditions, craftsmanship and savoir-faire of yesteryear.
For more information about Slow Italy, see About Slow Italy.